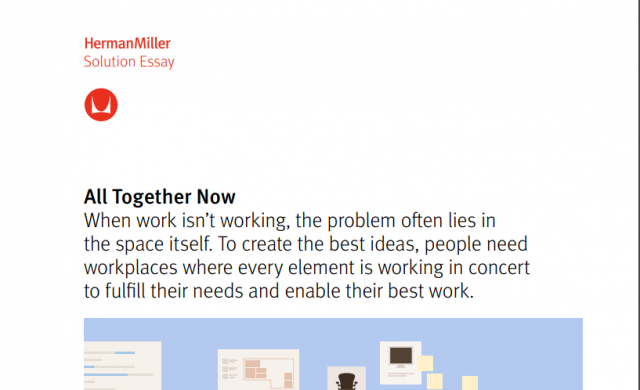 When work isn't working, the problem often lies in the space itself. To create the best ideas, people need workplaces where every element is working in concert to fulfil their needs and enable their best work.
Key Points
Many of today's workplaces are out of sync with people and their work, so people avoid them. This means companies aren't realizing their investment in the workplace.
The most effective workplaces offer a variety of settings that are aligned around people's activities and needs.
A holistic approach to workplace design can elevate the experience of work for people, and help organizations achieve their goals.