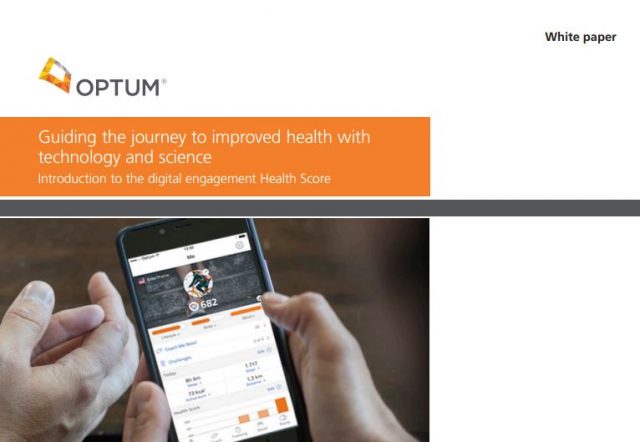 With questions about the future direction of health care only growing, there are two certainties that executives can count on. First, major changes are coming, and second, many of those changes will be data and technology driven.
This paper addresses an innovative new tool — the digital engagement Health Score — that is built on these certainties. It leverages mobile and digital technologies and in-depth science to produce an assessment of an individual's health. The Health Score is a multi-faceted evaluation rolled up into a single number that ranks a person's health relative to that of the general population.
This paper details how the Health Score fills an industry void with a muchneeded, new dimension in health care data. It also highlights how the data is already being used in the industry, and some of its potential future applications.