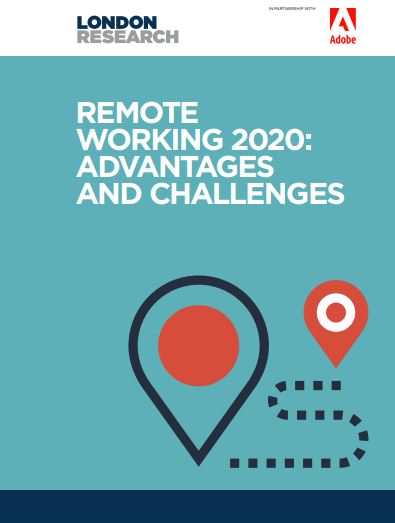 Remote working is now widely recognised as part of the way businesses operate. According to a 2019 report by the International Workplace Group, almost two-thirds of companies worldwide have a flexible workspace policy1. In
Europe, German businesses are the most accepting of flexible working (80% have a flexible working policy), and while those in Belgium are the least accepting, those that allow flexible working are still in the majority (53%). The UK sits somewhere in between, with just over two-thirds of companies (68%) offering flexible working.
Despite this widespread acceptance, however, every business looking at teleworking still faces the same
questions. How will it impact productivity? How will employees respond? What new challenges does
a remote workforce create? What additional IT support and technology will be needed? Similarly, employees unfamiliar with remote working will be concerned about the effects of not spending so much time in their office, about whether they'll be able to motivate themselves, and about whether their boss will think they're working hard enough. They may also worry about having access to the tools, information and resources they need to do their job properly in a remote location.
This research set out to examine the importance of all these questions. Because the survey coincided
with the period in spring 2020 when European countries were locked down to prevent the spread of
Covid-19, responses came from across the spectrum of remote working experiences. As a result, the survey gives a comprehensive picture of employee feelings, from those who were already committed to remote working to those whose situation would discourage them from trying it in normal circumstances.