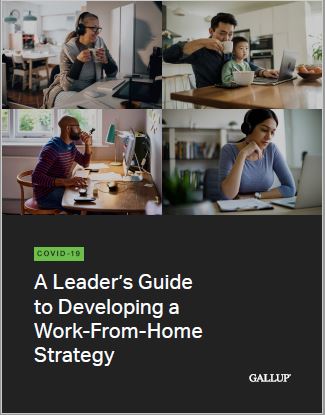 How employees feel about their situation is fluid, as is the business environment in which they work. For this reason, every organisation needs a clear plan for transitioning from the makeshift solutions created in early stages of 2020 to a remote work strategy that makes sense for their unique business circumstances and employees' wellbeing in the long term.
Gallup researchers have mined multiple databases, covering 550-plus jobs summarised into 35 roles across 20 industries, to assess how remote work influences the demands for success in each job, both historically and during COVID-19.
In this guide, key considerations are reviewed that leaders should evaluate as they determine which roles and
employees will continue working from home and in what capacity.