Employee Burnout: Causes and Cures
Employee burnout is a widespread problem. According to a 2019 Gallup study, 28% of full-time employees reported feeling burned out at work "very often" or "always." An additional 48% reported feeling burned out "sometimes."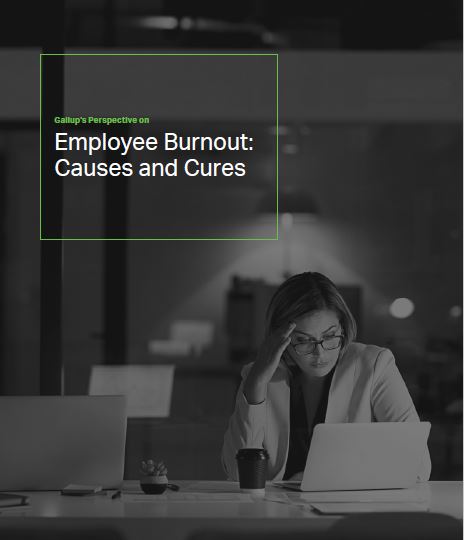 Burnout: A Phenomenon That Organisations Can No Longer Ignore
Employee burnout is a widespread problem. According to a 2019 Gallup study, 28% of full-time employees reported feeling burned out at work "very often" or "always." An additional 48% reported feeling burned out "sometimes."
That means most full-time employees — nearly eight in 10 — experience burnout on the job at least sometimes.
There is little doubt that employee burnout is a symptom of modern workplaces that are increasingly fast-paced, complex and demanding. At work, many employees feel overwhelmed by competing demands and conflicting expectations. And technology — especially mobile technology — has blurred the lines between home life and work life. Download this report to find out the causes and cures of workplace burnout.