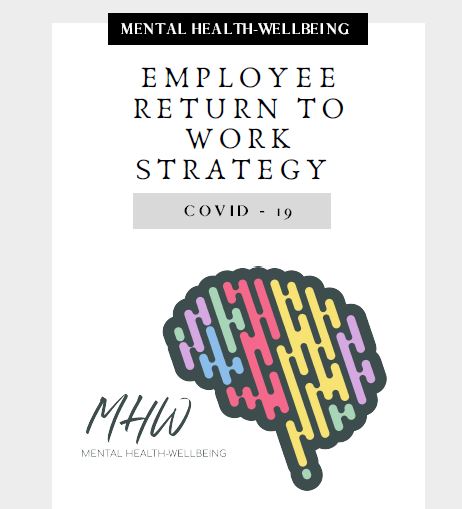 With the UAE entering in to stage 1 of the partial re-introduction from the COVID-19 pandemic we are already witnessing the visible side effects of the re-introduction program, back into the workplace, employees showing signs
of stress, anxiety and worry weighing heavily on their physical, mental and emotional wellbeing. Have you developed a clear 'return to work' strategy to ensure your employees mental health wellbeing is being met?
Mental Health-Wellbeing have developed a valuable and detailed resource to provide organisations with a clear 'Return to work' COVID-19 strategy Providing your organisation with a clear blueprint across the business.