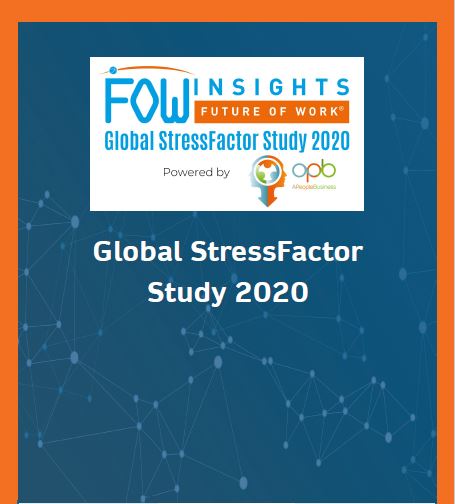 During May – July 2020, we surveyed HR and wellbeing leaders around the world and covering all industries to gain insights on the stress levels in different territories. This comprehensive research project was conducted in partnership with stress survey experts APeopleBusiness to help us create a global wellbeing index.
The results will help leaders to understand the drivers of stress within organisations; multinationals to compare regional differences around the world, and help to measure levels of presenteeism across your workforce. The data we collected is invaluable insight for organisations to better understand the pressure points and provide solutions to make a real difference in the workplace.
You can download a two page summary of the findings here. To download the full report, please join our Wellbeing @ Work Hub Global Community here.