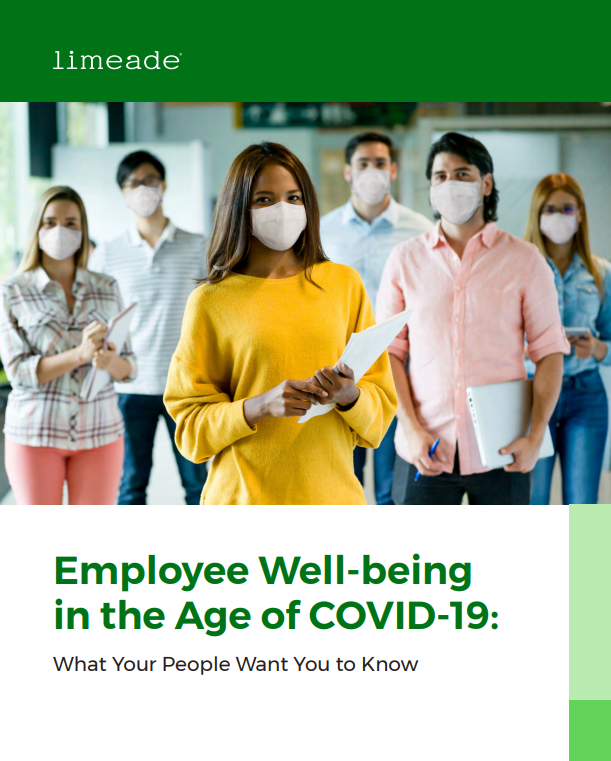 COVID-19 is putting immeasurable stress on employees around the world.
Limeade surveyed 1,000 employees (500 managers and 500 associates) at companies with at least 500 employees. They wanted to know how COVID-19 is affecting well-being, engagement, stress and burnout.
It's never been more important to double-down on employee care. And with the right tools, you can. In Limeade's new report "Employee Well-being in the Age of COVID-19: What Your People Want You to Know", you'll see the full results of their study, and you'll learn how employee care can restore a sense of well-being and engagement throughout your organisation — during times of crisis, and beyond.