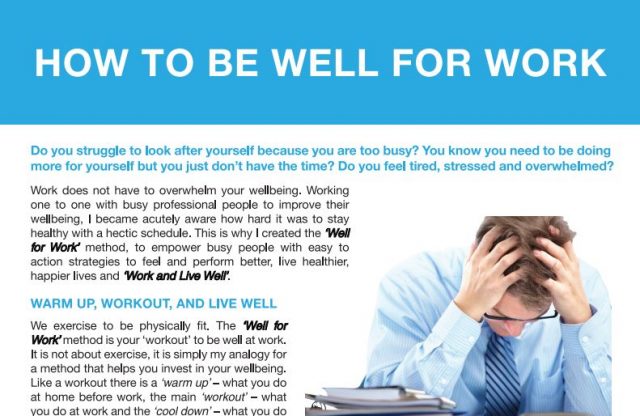 Do you struggle to look after yourself because you are too busy? Do you know that your wellbeing is important but you just don't have time for it? Are you feeling tired, stressed and overwhelmed?
Our friend in Australia, Timo Topp, has created an excellent document providing helpful tips and advice on living well at work. It's free to download below.
You can also catch Timo at our virtual Wellbeing @ Work Summit focusing on the ANZ region on 22 September. Further details and registration options can be found here.