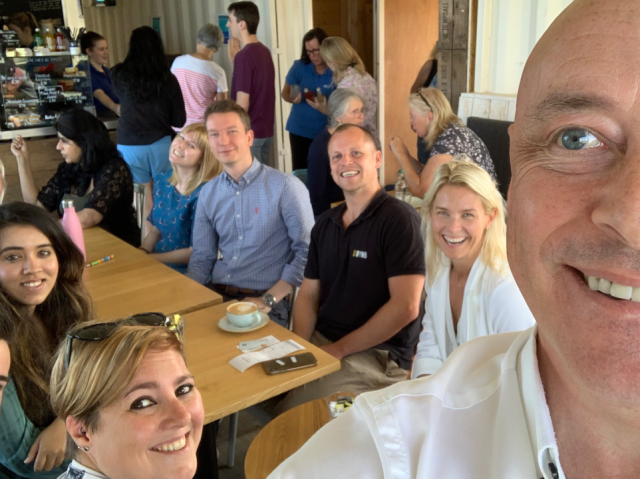 Over my 30-year career as a manager, head of, chief of and "pain" in the… I've enjoyed a very varied path of opportunities and challenges.
From setting up travel guides and establishing MoneyGram, to heading the marketing function at a major US corporation, to running a successful law firm, to helping ambitious SMEs grow – plus the privilege (and ego trip) of writing three books. All great experiences. I've also worked alongside amazingly talented folk.
Taking nothing away from those aforementioned jobs and the choices made along that path, I must confess that a few weeks ago I made the best career choice of my life.
So, what is this earth-shattering, life-changing move?
Weirdly, it's not a job. It's a lifestyle decision that involves NOT doing something…
I stopped drinking alcohol.
Now, to avoid any doubt, for me this wasn't as difficult as it might be for someone who is habitual heavy drinker, or for someone who has an addiction. However, I was one of the millions drinking above the Chief Medical Officer's prescribed weekly limit. In the UK, this limit for men and women alike is 14 units. That's a weekly intake of no more than seven pints of lager or one and a half bottles of wine.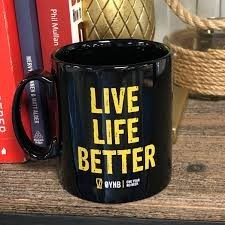 I'm certainly not preaching abstinence as an absolute de facto choice for all. Who knows, I may decide to have an odd glass of something in the future. The truth is however, my relationship with alcohol has changed for good.
My expectations when embarking on my One Year No Beer challenge were low. I didn't have a problem with drink, but as I was joining the OYNB team I thought it only appropriate to test it out.
The first few weeks were easy – new job and new surroundings, plus plenty of distractions as I learnt the ropes of the business and got to know the brilliant team running the show.
After a couple of weeks, I noticed how much calmer I'd become. Triggers for frustration and anxiety were simply passed by without incident. My thinking also became clearer, my focus sharper and unfortunately for family, friends and new colleagues, my sad sense of humour had re-emerged.
Physically I lost over half a stone in three weeks and that was without any additional dietary change or extra gym sessions.
Others are better placed to assess my personality shift over this period, but I do feel within myself to have taken control of a very important aspect of my life, one that I hadn't appreciated was having a negative influence.
Alcohol is a silent, insidious stalker of our health and wellbeing. To prove its destructive power, here are a few facts highlighting its impact on the body and mind:
List courtesy of the NHS
It can also result in poor skin condition, headaches, snoring, digestion issues, general irritability, low mood, apathy, black outs, verbal and / or physical attacks on others, breakdown in relationships, employment issues and in extreme cases, thoughts of self-harm.
It's a worrying list of concerns – and that's before you count the negative impact on your bank balance.
On the upside, most of the physical damage can quickly be addressed by cutting down or stopping your alcohol intake. However, if you are a heavy drinker, it is recommended that you take medical advice before coming to an abrupt stop.
The benefits of cutting down your alcohol intake:
improved mental health, reduced anxiety and a positive outlook
increased levels of concentration
more stable sleep patterns
loss of weight through reduced consumption of high calorific alcohol
improved skin condition, (alcohol dehydrates the body drying out the skin)
Healthier gut and reduced digestive issues,
Strangely I don't have a single craving for a drink even after a stressful day, the thought of alcohol has been erased from my mind and the longer it persists the less interested I've become.
Sure, when Christmas and my birthday at New Year come around, I may have glass or two but that's no certainty. I'm enjoying the alcohol-free me right now and I'd strongly recommend giving it a try. It could be the biggest boost your career ever had!
Learn more from One Year No Beer at our next event in London on 6th November.