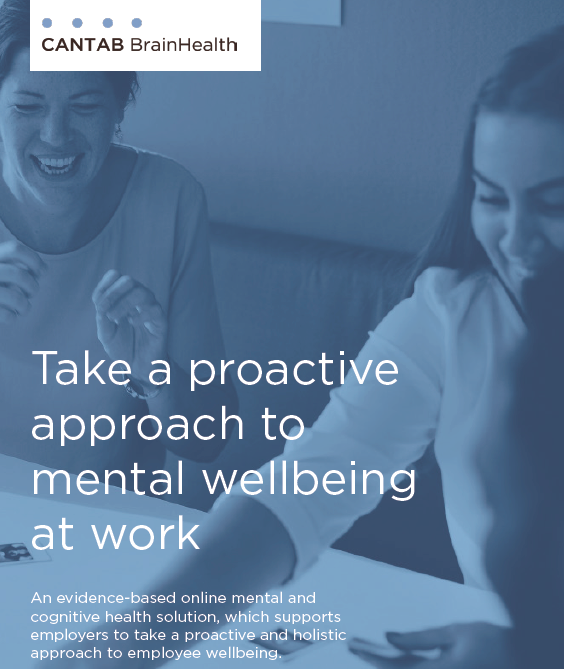 New digital brain health tool provides an objective way to assess and support mental wellbeing in the workplace
While there is a growing awareness of the need to promote mental wellbeing at work, efforts to date have focused largely on reducing the stigma, increasing education around what mental illness is, and building support services if someone requests help. What has not been addressed is how to enable both employees and employers to proactively identify problems before they affect health and performance.
In order to address this significant need, world-leading neuroscience technology company Cambridge Cognition has launched an exciting new online tool for objectively monitoring mental wellbeing and cognitive performance at work: CANTAB BrainHealth™.