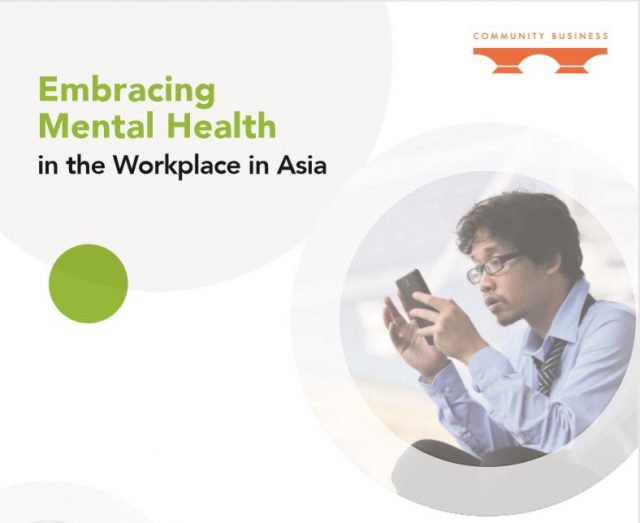 As an advocate of responsible and inclusive business practices in Asia, Community Business believes that companies have a responsibility to ensure the wellbeing of their employees. This includes paying attention to their emotional wellbeing and providing proactive support – including to those who may experience mental health issues.
Shrouded in stigma and taboo, mental health is a poorly understood topic in Asia. Fear and traditional beliefs prevail, preventing many that are impacted by mental health issues from reaching out and receiving the help and support that they need. Not seeing the apparent demand, or not knowing how best to approach this sensitive subject, unfortunately few companies today are addressing this critical aspect of employee wellbeing in their organisations.
Download this comprehensive report for expert opinion, case studies from leading employers and invaluable stats from across the region.