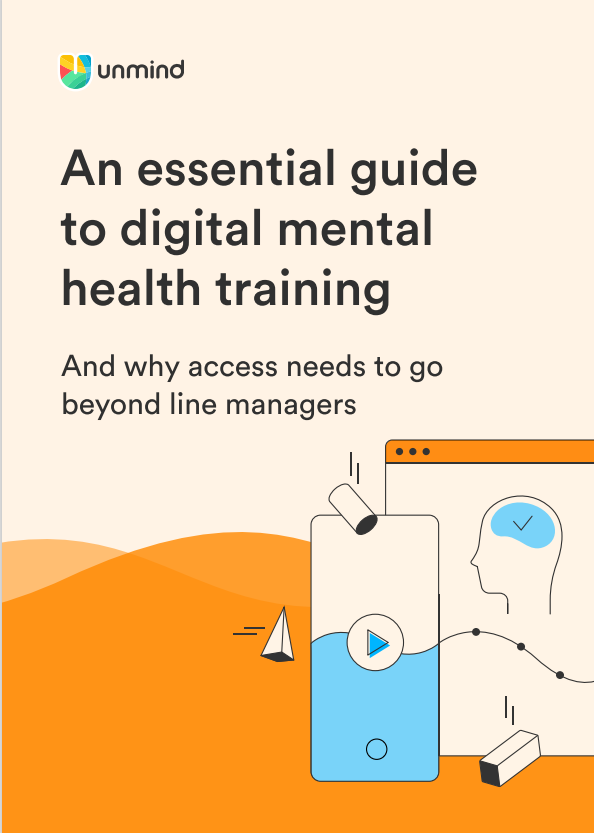 This handbook is not a mental health training guide.
The following pages explore the importance of practical, accessible and credible digital mental health training courses for organisations today. Inside you'll learn how to ensure the reliability and efficacy of your training programme while gaining an understanding of the key mental health topics to raise awareness within your organisation. Towards the end, you'll find a checklist for launching a clinically-backed and effective digital mental health programme for your entire workforce.
This guide is designed with leaders in mind, but – as we'll cover inside – we firmly believe that mental health training should be available not just to managers, but entire organisations. The following information will be particularly useful to managers in large organisations, owner-managers in
businesses of all sizes, and HR and occupational health teams.