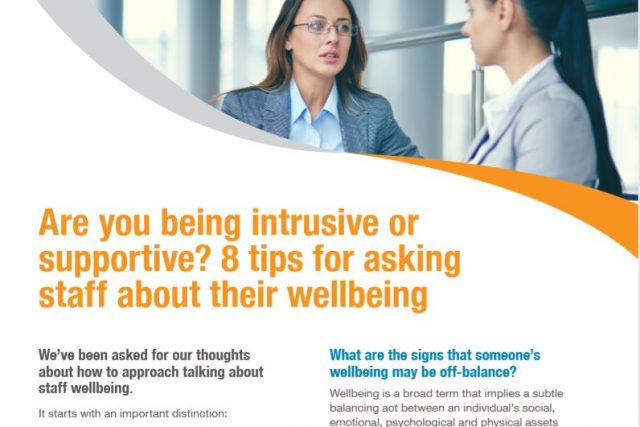 We've been asked for our thoughts about how to approach talking about staff wellbeing. It starts with an important distinction:
Wellbeing and mental health – leaders, note the difference!
When we talk about 'wellbeing', it's important firstly to think of wellbeing in its broadest possible sense, rather than mental health specifically.
Whilst the terms are not synonymous, we know concerns about mental health might feel especially uncomfortable for many managers, and it can certainly be tough to know what to do or say when someone in your team is experiencing symptoms of anxiety, depression, or other mental health issues.
Fill in the form below to download our report – you'll learn:
How to pick the signs that someone's wellbeing may be off-balance
Some constructive and appropriate ways to be a positive influencer and role model
How managers can assist without being intrusive