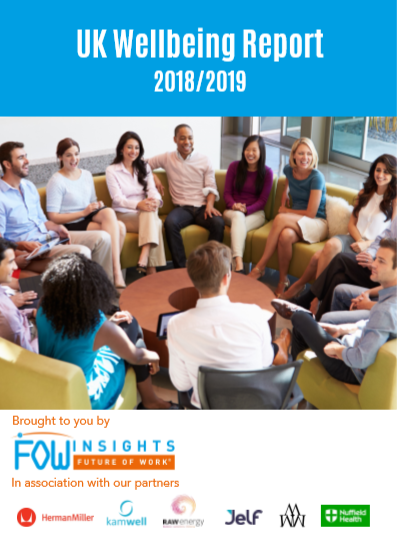 An invaluable resource for all HR, Business, Reward, Benefit and Wellness Leaders in organisations across the world.
This report is designed to give you inspiration and ideas from the leading employers and providers from across the UK alongside the results from our survey of 500 HR Directors from different industries, so we have a clear snap-shot of where we are now across the business community regarding workplace wellness.
A special thanks to our contributing partners Herman Miller, Kamwell, Raw Energy, Jelf, Morrinson Wealth Management LLP & Nuffield Health and our expert contributors from EY, HSBC, WHSmith, City Mental Health Alliance and Mental Health First Aid.