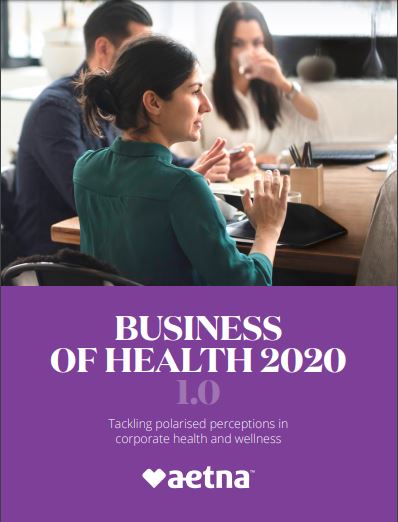 Business of Health 2020: Tackling polarised perceptions in corporate health and wellness
Aetna International's new report analyses global employer and employee opinions and experiences of health and wellness benefits to help employers confidently future-proof their organisations.
Through the survey data, Aetna explain how the right approaches to corporate wellness can have a positive impact on the holistic health and well-being of employees. They also consider the strategies and resources that help employers develop and embed a successful corporate wellness plan while enriching the company's culture: namely, those that help drive health care costs down and workforce health, happiness and productivity up. In this way, companies can help safeguard their future growth and success. Ultimately, when your workforce thrives, your business thrives.