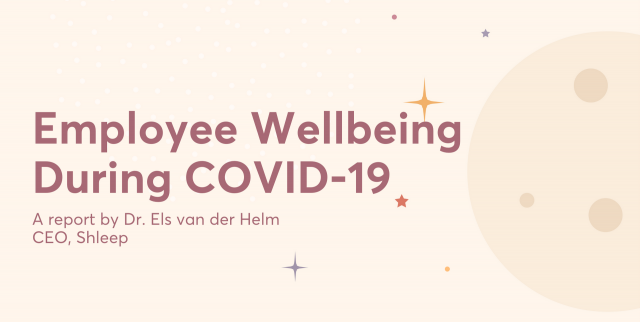 Since the COVID-19 outbreak, there have been rapid changes in working conditions on a global scale, challenging the wellbeing of millions of employees around the world. This report investigates the short and long term effects of COVID-19 on employee wellbeing and urgent changes needed regarding the topics and delivery formats of corporate programs.
Download this valuable report which covers:
What topics are most urgent to focus on right now and why (mental health, stress and sleep)
The research showing a bidirectional relationship between stress and sleep, and how this is especially important during a crisis
Sleep challenges and opportunities employees face during the COVID-19 outbreak
Delivery format requirements needed now, with a focus on digital, community-based and programmatic approaches.