The KivaQ method was used as a tool for developing wellbeing at work at an Intensive care unit at a hospital in Finland. Three former wards had been combined into one, with appr. 30 employees, which created many challenges.
The workshop with the first KivaQ questionnaire was conducted in May 2018. Three follow ups were held, first in Oct 2018, second in Jan 2019 and third in May 2019.
The results show remarkable improvements in several areas. The improvements could also be spotted in the group´s behavior during the process.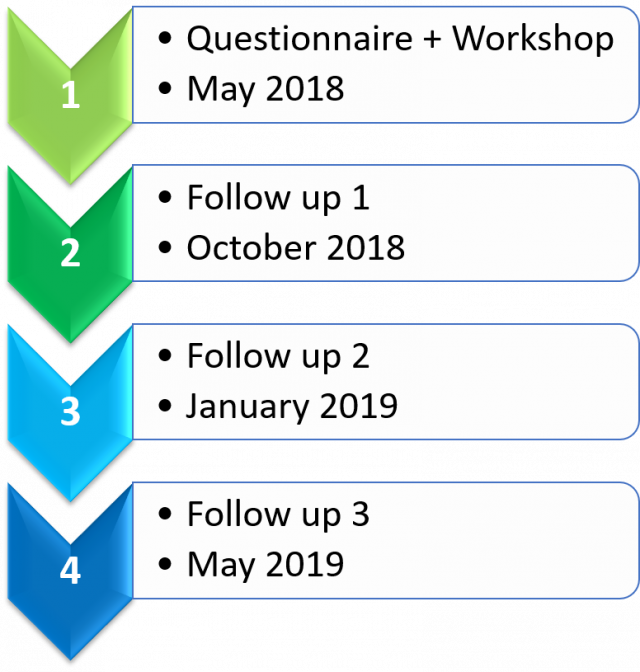 The Timeline
The KivaQ method always starts with a questionnaire to get a baseline of the employees´ wellbeing at work. When the present state is known, then a workshop takes place where the whole team actively participates and learns how to become solution focused improve communication skills. The workshop's aim is to come up with concrete actions that the team members themselves create. Three follow-up gatherings are crucial for continuity and training problem solving skills.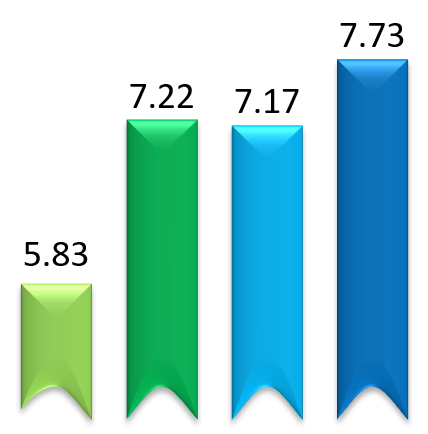 Remarkable progress in the team
The first question in the KivaQ questionnaire: Have you enjoyed coming to work the last week? is an excellent indicator for the overall wellbeing at work, because things are usually good if the employee enjoys coming to work. In this graph (scaled 1-10) it is easy to see that the wellbeing of the team was improved remarkably during the one year period.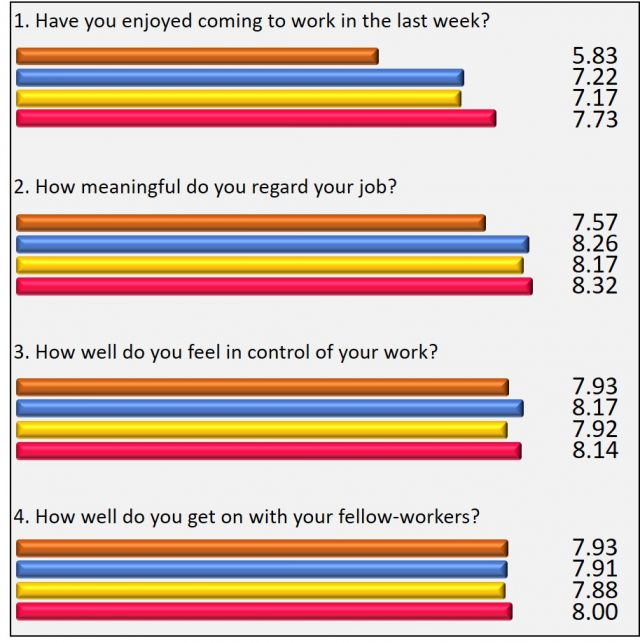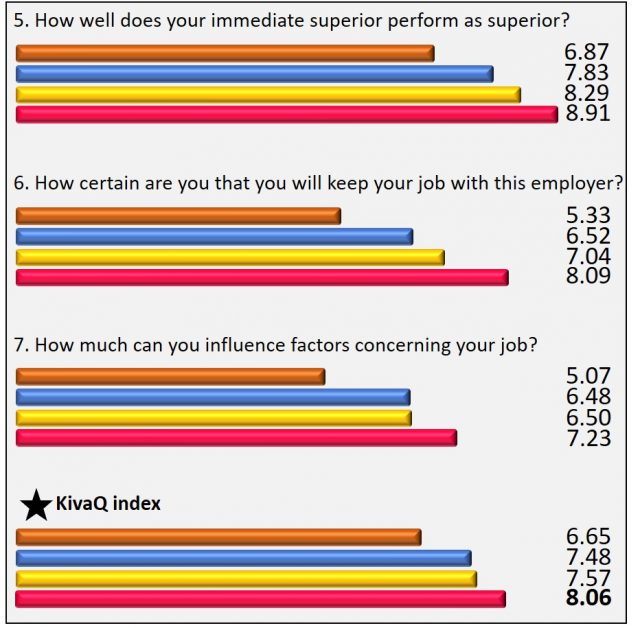 Want To Hear More:
KivaQ is attending the Wellbeing at Work event in London Nov 6th and also hosting a round table on the KivaQ method. Come and discuss with us!