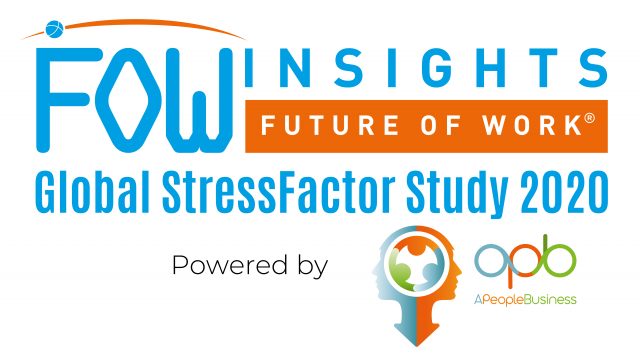 Be part of the largest global workplace stress and wellbeing study & receive your FREE personality profile Report
We are pleased to announce our annual Global StressFactor Study powered by APeopleBusiness and we would love to hear from you.
With such significant change across the globe to the way we work during recent weeks due to COVID-19, the Wellbeing @ Work Event team want to take a barometer of employees across the world to discover the real impact on individuals and organisations. We are partnering with APeopleBusiness using their unique DISC based solution to understand the levels of stress, presenteeism & the mental health of employees around the world.
All responses will be confidential and you will receive your own free personal DISC based profile report immediately after completing the survey. It will only take 10-15 minutes to complete and the data from the thousands of global responses will be compiled & available as a detailed report later this year.
To take part and to receive your free access key, simply email contact@sonasevents.com with your details & a member of the team will send you the access code to complete the survey.