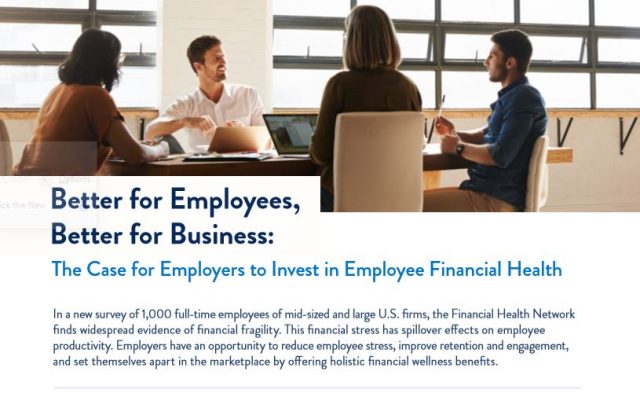 In a new survey of 1,000 full-time employees of mid-sized and large U.S. firms, Financial Health Network finds widespread evidence of financial fragility. This financial stress has spillover effects on employee productivity. Employers have an opportunity to reduce employee stress, improve retention and engagement, and set themselves apart in the marketplace by offering holistic financial wellness benefits.* Get a sneak-peek at this survey by completing the form below to receive a download.
During our panel discussion titled 'Ensuring Financial Wellness is at the Heart of Your Wellness Strategy' at The Wellbeing @ Work event New York on June 6, we will be joined by the Financial Health Network and Credible to discuss the new Financial Health Network survey, student loan challenges facing employees today, case studies and educational content covering the importance of financial wellness and why it is a business-critical component for your wellness strategy. We will also be hosting a roundtable discussion where we look forward to sharing Morgan Stanley's view on Financial Wellness and how we have been helping organizations like yours.
*Financial Health Network's survey was conducted with strategic contributions and financial support from Morgan Stanley.