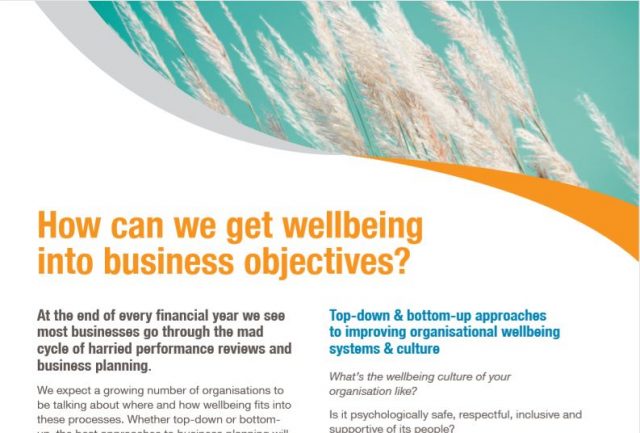 At the end of every financial year we see most businesses go through the mad cycle of harried performance reviews and business planning.
We expect a growing number of organisations to be talking about where and how wellbeing fits into these processes. Whether top-down or bottom-up, the best approaches to business planning will give attention to the role of wellbeing and how to enhance it.
So if business and performance hasn't been as good as you'd hoped for this year, you're wondering how on earth to pull a rabbit out of the hat for next year, or you're just worried that your people are buckling under the pressure and you won't be able to keep on getting blood out of a stone… then download this report!