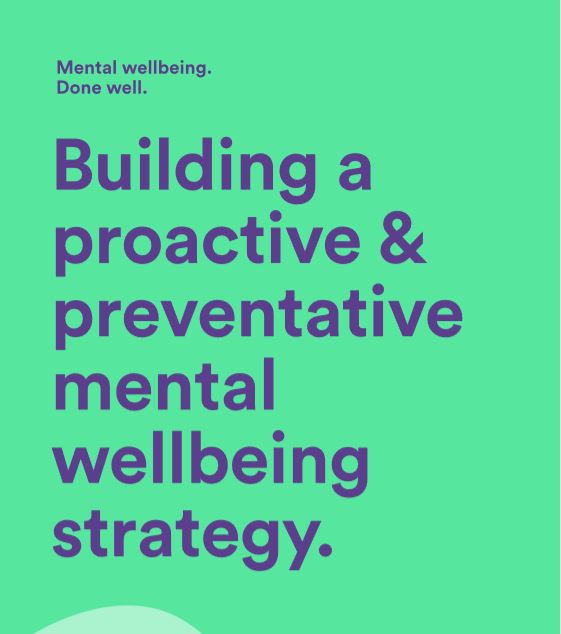 What does a proactive and preventative approach to mental wellbeing look like? Download this invaluable asset that will introduce eight factors which influence an employee getting the right care, at the right time, and how you can build a strategy that engages and inspires your entire workforce to look after their mental health.
What you will learn:
How to build a mental wellbeing strategy that is relevant to your entire workforce – thriving through to surviving.
How to improve education, awareness, and prevention of mental health-related issues.
How tone of voice, measurement, variety, and five other factors, influence employee engagement with mental health initiatives.
How to ultimately ensure that employees get the right care, at the right time.