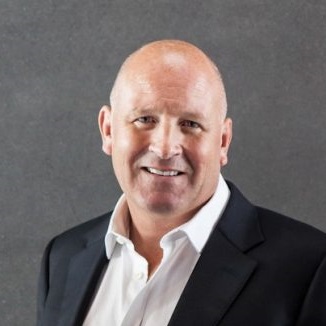 David Healy, CEO- EMEA, Aetna International discusses the challenges, changes and opportunities when it comes to workplace well-being.
A work force that is happy, purposeful and creative? Or less presenteeism and absenteeism, and more productivity? Whatever employee well-being means to you, arguably there is no time like the present to push it to the top of the corporate agenda. Challenges and change abound in this time of physical distancing, remote working and uncertainty about the future. But it also gives businesses the opportunity – and a tangible reason – to take a fresh look at what they can do to help employees look after their physical and mental well-being.
Before COVID-19 was part of our vernacular, Aetna carried out a global survey that revealed 70% of employers believed that they provided good access to programmes that support health and well-being, but only 23% of employees thought the same. In addition, more than four out of five workers across the globe were cognisant of the fact that mental health issues could one day impact their ability to work, but only one in four believed that their company provided good support for potential conditions. That's a pretty big gap, and one that takes on more resonance given the stress and anxiety many are experiencing with the coronavirus situation.
It goes to show that, even at the best of times, businesses really need to listen to their employees about what it is they would find useful, as well as ensure education, awareness and accessibility is provided in abundance. However, while there might still be some distance to travel, encouragingly a vital shift is definitely being reflected in the types of conversations we are now having with clients around their health insurance expenditure. It used to be just that – an outlay, a cost, even a tick-box exercise. But increasingly, mindsets are changing and utilisation is becoming the focal point. Businesses are asking, are resources actually meeting need and are staff making the most of the investment?
Consequently, I think there'll be a lot more emphasis in terms of measurement going forward as companies scrutinise what they are doing well and what just isn't working. Knowing what 'good' adoption and engagement levels look like will also be key – a take up of between 10% & 25% could be an excellent outcome. Let's not forget that people are individuals and one solution may not suit all.
It's also interesting how corporate wellness programmes are recognising more and more that hard metrics around things like talent attraction, staff retention and absenteeism are only part of the equation. If you want a workforce that is energetic, engaged and innovative, then it's imperative to look at softer measures such as job satisfaction, purpose and a sense of belonging too.
This was something I was reminded of at the start of lockdown when I spoke to my team about our mass migration to working from home. Although smoothly running the practical side of this move had been a huge focal point from a business continuity perspective, it was an almost off-hand comment I made about not worrying if children or dogs could be seen or heard in the background of calls that seemed to reassure people the most. It served as a sharp reminder about how important it is to think about employee well-being in an empathetic, understanding and basically human way if we want to build a resilient workforce.
Similarly, at a time when we need to physically distance and stay isolated from others, social connectedness has to be a priority for companies wanting to ensure robust mental health for employees. For example, at Aetna, we've implemented a number of different strategies, from virtual get-togethers, to fun events, quizzes, games and online exercise classes. But most importantly, putting a spotlight on positive mental health must come from the top. The 24/7 'permanently on' work culture is a blessing and a curse of technology, and working from home means it can be harder than ever to switch off. So, it falls to leaders to place emphasis on flexibility, and the rest and recovery phases that are so crucial to preventing employee overwhelm and burnout.
As a health insurer with an ethos of moving from 'sick care' to 'well care', this is all part of walking the walk for us. We want customers and employees to be empowered to take preventative, personal action to reduce the well-being impact of difficult circumstances, and remain in optimum physical and mental health come what may. After all, we're not going to move to a world 'after COVID-19', we're going to be living in a world that has COVID-19 in it. With so much uncertainty about what this means, the most successful corporate wellness programmes will be designed with straightforward objectives – to meet people wherever they are on their health journey, navigate them to the right support and ultimately help move them to wherever they want to be.
You can hear more from David Healy at the G24 Summit on 18 May where he will be leading a lunch and learn session on The Business of Health 2020 – building resilience. Further details here.