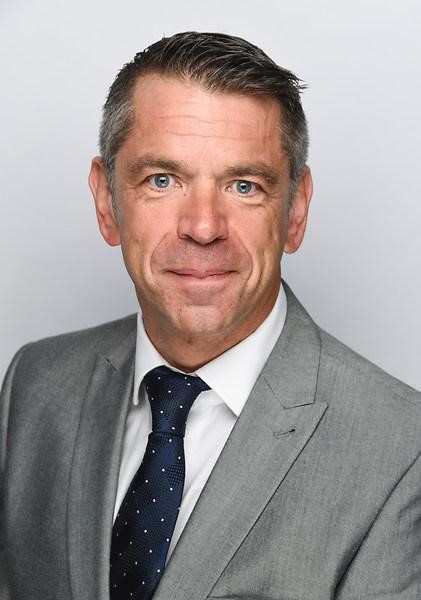 "The quality of a school never exceeds the quality of its staff" CEO of Taaleem and speaker at our Wellbeing @ Work Event in Dubai on 3 March, Alan Williamson chats to us about  the challenges his organisation faces.
We're thrilled that you'll be joining us at our Wellbeing @ Work event on 3 March 2020 in Dubai. Our first and most important question is, how are you doing?
I am doing very well, thank you.  It has been an incredibly busy but exciting first year in my new role with Taaleem which has a diverse portfolio of schools, across a variety of curriculum and context. Our Board has ambitious plans, especially in terms of expansion and we are busy building a new, second campus to cater for the overwhelming demand for places at our Raha International School in Abu Dhabi.
The organisation is also playing its part in raising standards locally through partnerships with the authorities where our expertise and experience is being used to develop and administer other groups of government and private schools.  A major priority for us at the moment is to make sure that we have sufficient talent and resources in place for us to play a greater and more prominent role across the education sector in the region.
As CEO of the Taaleem family of schools, what challenges does your industry face when it comes to staff wellbeing at work?
The quality of a school never exceeds the quality of its staff, therefore our first challenge in this expansive stage of our growth, is the recruitment of outstanding educators in a very competitive global market. Our staff wellbeing starts at the very early stages of this global search. A proactive, empathetic and engaged HR department is essential to the successful onboarding of new recruits. It is also essential that their many questions and concerns can be anticipated, answered, their fears allayed, and their confidence buoyed for them to make, what most see as a major life decision.
The retention and wellbeing of existing staff is a top priority for any school. We are all acutely aware of the work/life balance challenge. The concerning issues around it must be regularly visited to try to ensure that teacher burn out, disillusionment and despair can be recognised early and remedied effectively.  For all staff, both new and existing, regular progress reviews are calendared where professional, wellbeing and personal issues can be aired and addressed. It is important that I, as a leader, spend as much time as is humanly possible at 'the chalk face' actively listening and engaging with our staff.
Through my interactions I have found that our industry leading salary and benefit are important to teachers. However, it is rarely their number one priority; job satisfaction, professional development and the mapping of a progressive career path for them often outweighs pure fiscal gain. Their sense of wellbeing is fostered from the knowledge that we as an organisation are actively engaged with them and strive to recognise their worth. We are fortunate that being a large organisation, we can take a holistic view for and of our staff, to enthusiastically plan with them to achieve their personal and professional goals. We are proud that many of our middle and senior leaders have 'come up through the ranks'.
What trends or strategies have you seen developing over the past 12 months when it comes to wellness at work?
Firstly, we have increasingly acknowledged that wellbeing and mental health in the workplace are recognised to be of key strategic importance for a successful business. We also recognise that being a teacher is a stressful vocation. To this end we have embedded in our schools, structured support and guidance through peer support, line management and an external employee counselling service. Taaleem partners with an external employee assistance programme provider to ensure the mental health and well-being of our staff is protected. Employees who face immediate, concerning personal or professional difficulties can ultimately contact me personally and in confidence.
What are you most looking forward to about our event?
I always look forward to listening to inspiring speakers and learning from the panel discussion sessions to hear of what works in organisations and industries different to our own. The latest research on staff engagement, satisfaction and productivity is always fascinating; also, the initiatives that are working well for others. Who wouldn't want to hear the latest research that shows that 'Ping Pong is a proven, cost effective approach to wellbeing in the workplace'? 
 What's your vision for the workplace of the future, in terms of employee engagement, culture and wellbeing?
It is fascinating to speculate what the workplace of the future will look like in terms of employee engagement, culture and wellbeing. We can be certain that there will be many jobs in the future that don't exist today. We can also be certain that AI will play an increasing part in all of our lives, hopefully to relieve us of the more mundane tasks and robotics of the more physical repetitive tasks.
In terms of employee engagement and as more time is available for critical, reflective and innovative thinking, mental and physical health will be crucial to a positive and productive life. For wellbeing, I hope that in the culture of the future workplace, more and more people will be encouraged to share their feelings and experiences in a positive and supportive work environment. A major future challenge I see is how to facilitate this when increasingly the workspace is not physical and future workforces are engaged remotely on virtual, collaborative projects.
Any tips on how our delegates can get the most out of this one day event?
Don't be afraid to introduce yourself to people you don't know or engage with people you find interesting and inspiring. Forge a relationship and keep in contact with them!
 Anything else you'd like to say?
The Wellbeing @ Work event in Dubai will be an incredible opportunity to expand your network and knowledge as well as inspiration for new initiatives in your organisation.
Book your tickets here for our Dubai event today and see Alan, along with a whole host of expert speakers, in action on 3 March.