Overview

Speakers

Agenda

Summit Brochure

Partners

Book your tickets
We're so excited! The seventh annual UK Wellbeing @ Work Summit is taking place 9-11 November 2021 providing you invaluable insights, inspiration and solutions to make wellbeing and mental health a strategic boardroom priority in your organisation.
Our new hybrid format provides you the flexibility to attend in person and virtually throughout the week to suit your diary and commitments.  
A three-day, integrated in-person and virtual experience hosted in iconic venues and via our interactive AI enabled platform that will bring leaders together to share insights, experience and wisdom with senior HR, Reward, Wellbeing, Benefit and Business leaders who are driving the diverse wellbeing agenda in their organisations and helping employees thrive. We will all re-connect again!
Meet and interact with like minded leaders from the UK in-person & across Europe's time zones virtually for world-class networking and expand your knowledge, gain actionable insights and make connections.
A phenomenal programme with passionate, innovative and successful industry leaders sharing experiences about improving the ever-changing workplace.

Head of Reward & Benefits, Google
If you're seeking to:
Find out what other organisations are doing and hear from clinical experts
Enhance your leadership and management capabilities to have more vulnerable conversations to encourage belonging and inclusion
Build a more resilient team and organisation
Create a truly hybrid organisation where employees flourish and feel connected
Track and measure the holistic impact of your wellbeing initiatives
Engage employees to use the many tools you have in place
Then join us, either in person in London, or via the magic of virtual using our AI-enabled platform.
You will hear and learn from the world's leading practitioners and employers, connect with like-minded leaders, and most importantly, gain the insights to help you take action with confidence and elevate the role of wellbeing to benefit employees, communities and the business.
Three Reasons to Join Us:
Be inspired by world-class content & expertise from across the world so you can be best in class.
Connect & network with like-minded employers both virtually and in-person.
Leave the summit with an customised toolbox of ideas and strategies to take forward in your organisation
Over the last 18 months, awareness of the importance of proactively prioritising workplace wellbeing has grown from Sydney to Liverpool.
Now more than ever, people leaders have a significant opportunity to leverage and champion the wellbeing toolkit to create more sustainable cultures that thrive through adversity and emerge stronger and more mentally resilient on the other side. We look forward to welcoming you!
For further information, please contact Chris.Cummings@sonasevents.com
Join the conversation before the event on Instagram, Twitter & Linkedin using #wellbeingatwork
Jim Clifton, Chairman & Chief Executive Officer, Gallup
Jim is a global leader in public opinion research and advanced analytics, #1 best-selling author and creator of The Gallup Path
Karen Mosley, Managing Director, HLM Architects
Alongside driving HLM's strategic objectives, Karen is also Director responsible for HR and L&D
John Flint, Chief Executive, UK Infrastructure Bank & former Group Chief Executive, HSBC
John was also a member of the International Business Council and Climate Finance Leadership Initiative of the World Economic Forum
Manish Tayal MBE, Medical Director & Surgeon Commander, Royal Navy
Passionate about Diversity & Inclusion, developed & implemented Inclusive Leadership training packages, & speaks regularly on the subject.
Keith Leslie, Chair, Samaritans
Chair of Samaritans in the UK & Ireland & Chair of Mental Health At Work CIC and was Chair of the Mental Health Foundation 2014-2020
Aisha Sheikh-Anene, Chair of the Board, Mental Health Foundation
Aisha wants to promote 'Good Mental Health for all' through greater understanding of the objectives and prevention strategy
Wincie Knight, Vice President, Global Inclusion Strategy ViacomCBS Networks International (VCNI)
Leads VCNI's diversity & inclusion strategy across ViacomCBS outside of the US, championing a company culture centered on belonging
John Binns, NED of the Board, CMHA
John has led a wide range of ground-breaking mental health and wellbeing initiatives & was awarded an MBE for his services to Mental Health
Christopher Simson, Group Head of Human Resources, Munich Re
Christopher joined Munich Re Syndicate Limited in July 2015 and is the Group HR Director for MRSG
Emma Codd, Global Inclusion Leader – Deloitte Global
Emma is Global Inclusion Leader for Deloitte and leads delivery of their global inclusion strategy.
Linn Caldas, Global Belonging Lead Mental Health, Spotify
Linn is responsible for Spotify's mental health philosophy, execution on it's strategy and the global Heart & Soul Ambassador Team
Nicky Pattimore, Chief People and Customer Officer, City & Guilds Group
Nicky's passion is leading businesses and HR teams through change and transformation, whilst driving the employee experience and engagement
Karen Brookes, Director of People & Infrastructure, Sir Robert McAlpine
Karen is an Executive Director with over 30 years' experience in Human Resources in both the public and private sectors
Catrin Anderson, Chief People & Culture Officer, Zoopla
An experienced people leader in dynamic, innovation-led organisations, Catrin joined Zoopla in 2019 as Chief People Officer.
Agustina Garibaldi, Head of Human Resources Iberia & Talent Management Europe, Moët Hennessy
HR leader with more than 14 years of experience. Passionate about people, agility and diversity.
Dr Mark Berelowitz, Consultant Child Psychiatrist, Royal Free Hospital London
Mark studied the Thai boys football team who were trapped in a cave in 2018, and identified key themes to their resilience and survival
Simi Dubb, Director of Colleague Experience and Inclusion, Metro Bank
Simi has responsibility for continuing to evolve and embed a truly diverse and inclusive colleague experience right across the Bank
Robert Halton, Chief People Officer, Burges Salmon
Robert is the firm's chief people officer with responsibility for all aspects of the firm's strategic approach to its people
Sarah McPake, Head of Talent, Insights and Inclusion, TSB
Sarah is responsible for making sure that TSB continues to develop a high performing, inclusive and healthy culture
Daniela Rogosic, CEO Communications Leader, IKEA
Daniela leads on CEO internal and external communications. IKEA (Ingka Group) has over 170,000 employees in 31 countries.
Dawn Moore, Group Director of People, J Murphy & Sons Ltd
26+ yrs HR experience & numerous awards for her work on culture change, people strategy, learning & development and diversity & inclusion
Lucile Kamar, Head of Diversity & Inclusion, ITN
Lucile is an award-winning diversity and inclusion expert specialising in driving and implementing change as well as empowering individuals
Daniel Danso, Global Diversity & Inclusion Leader, Linklaters
During Daniel's tenure, the firm developed its first enhanced Global D&I Strategy and Action Plan
Guy Britt, Global Head of Co-worker Communication, IKEA
Guy leads the global internal communications function to support and enhance the internal communication and engagement network
Rebecca Hogan, HR Director, Cubico Sustainable Investments
Becky is responsible for leading the global HR team and designing and delivering the end to end employee experience across 11 countries
Professor Clare Kelliher, Professor of Work and Organisation, Cranfield School of Management
Clare's work in flexible working & organisational development has been influential in shaping government policy and organisational practice
Jonathan Bond, Director of HR and Learning, Pinsent Masons
As global Director of HR & Learning, Jonathan is responsible for devising and implementing Pinsent Masons' People Strategy
Arti Kashyap-Aynsley, Global Head of Health & Wellbeing, Ocado Group
Award winning global leader with a specialism & focus on the responsible business agenda, wellbeing and inclusion & diversity specialist
Sarah Kline, Co-Founder and CEO, United for Global Mental Health
Sarah has developed & delivered successful national/international campaigns & initiatives aimed at governments & international institutions.
Elisha London, Founder, United for Global Mental Health
Social entrepreneur and global mental health advocate. Elisha is the Founder and Advisor to the Board of United for Global Mental Health
Sue Langley, CEO & Founder, Langley Group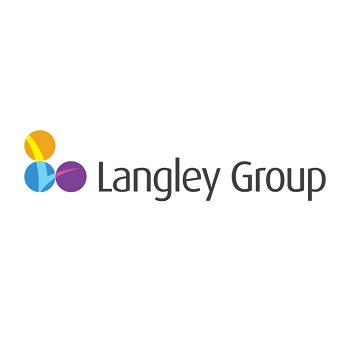 Global keynote speaker, Master Trainer, Researcher and expert in Neuroscience, Emotional Intelligence and Positive Psychology
Grant Eldred, Chief People Officer, Clifford Chance
A global Human Resources leader who has led global transformation programmes within the professional services industry
Karan Tattersfield, Chief People Officer, Europe, Grey London
Karan is inspired by over 10 years of working in HR & loving her career choice of being able to impact positively on people's lives at work
Jim Woods, CEO, BetterSpace
CEO of BetterSpace, and passionate about ending the one-size-fits-all approach to employee mental health
Kate Hesk, Co-Founder & Global Head of Coaching, Cognomie
Kate leads Cognomie global team & has a wealth of previous experience in global pharmaceutical and healthcare organisations
Dan Ellis, People Director, ACAS
Dan has a wide range of HR experience from both the private sector in multi-site retail and the Public Sector within the Civil Service.
Aris Botyrius, Senior Business Development Partner, Yours
From Classical pianist to inclusive mindfulness advocate. Aris leads commercial growth, strategic partnerships and client success for Yours
Alex Bailey, CEO, Bailey & French Ltd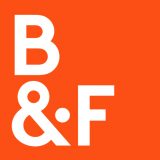 Alex is a pioneer of Applied Positive Psychology and Strengths Based Working in the UK and Internationally
Belinda Vazquez, Workspace Director, TUI UK&I
Led TUI's permanent flexible working and emotional wellbeing project giving employees a sense of purpose
Damian Lenihan, Executive Director for Europe, Aetna International

Damian is Executive Director for Europe and has responsibility for the distribution and operations for Aetna International within the EEA
Jonny Jacobs, Finance Director EMEA, Starbucks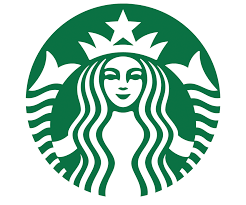 Jonny is an award-winning Finance leader who feels passionately about the role of mental fitness in the workplace
Janice Hutchinson, Director of Marketing, ICAS
Janice is a passionate and people focused Marketing leader with over 20 years' experience and led the ICAS mental fitness strategy
Laura Wilkinson, Head of People, Adarga
A passionate and personable CIPD qualified HR Generalist who specialises in employee engagement and culture
Dr Hemal Desai MBBS, BSc (Hons), Global Medical Director, Aetna International

Hemal leads on the development of health services, clinical risk management and clinical policy for Aetna International
Ruth Pott, Head of Workplace Wellbeing, BAM Nuttall
Ruth has worked in senior HR roles for more than twenty-five years in the road haulage, trade association and civil engineering sectors
Harriet Shurville, Global Chief People Officer, Iris
Extensive experience in leadership roles at Iris, McCann, Momentum Worldwide and the English FA
Bertie van Wyk Insight Programme Manager, Herman Miller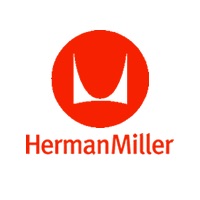 Bertie is a critical thinking Workplace Specialist with a quick grasp of emerging trends and changing business processes
Rob Stephenson, Founder InsideOut Leaderboard & CEO, Form

A strong & personal interest in mental wellbeing & have been inspired to become part of the movement to end the stigma of mental ill-health
Dr Laura David, NHS GP and Founder, Smart About Health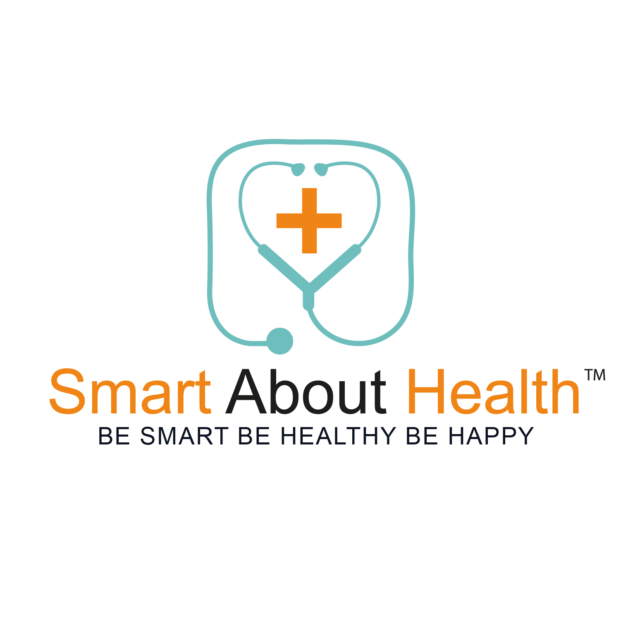 Connecting world class clinicians to corporates to provide high-quality, real, relevant and tailored health and wellbeing programmes
Hannah-Rebecca Findlay, Operations Manager, Morrinson Wealth Wellbeing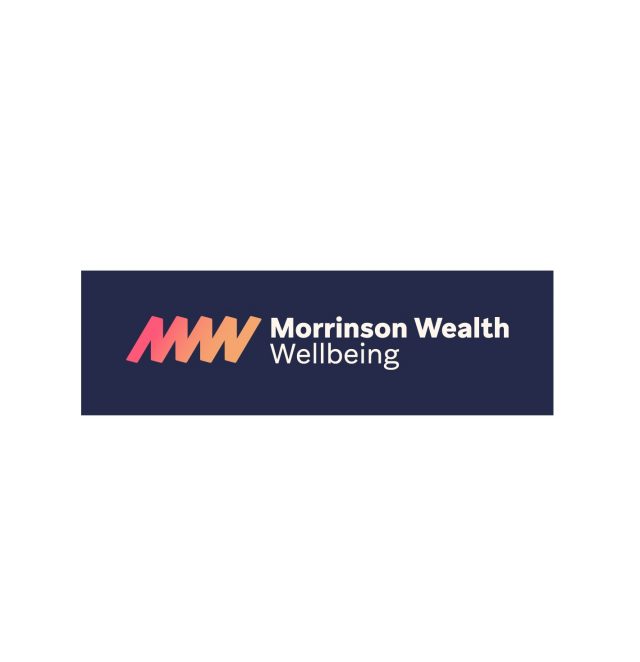 Extensive background working in financial services across wealth management, auto-enrolment pensions, project management and consultancy
Ali Khan, Co-founder and COO, SHAPE
Two decades of experience in healthcare, Ali has delivered transformative health ventures.
Penny Goodall-Quraishi, Regional Account Manager, EMEA, International WELL Building Institute
Penny's pursuit to uplift the well-being of people within the built environment has been evident throughout her career
Vicki Cockman, Head of Client and Community Delivery, MHFA England
Workplace Mental Health Training and Consultancy – Senior Leader Engagement – Line Managers – Mental Health Awareness and Skills
Chris Cummings, CEO, Sonas Group
Leading the strategic direction and global team for the Wellbeing @ Work Summits & Wellbeing @ Work Hub global community
Agenda at a Glance: 
8 November: 2pm – 6pm: C-Suite Mental Health Think Tank (Invitation only)
9 November: 2pm – 6pm: VIP Reception at The Shard in London themed Leadership & Strategy with speakers and round table discussions (Invitation only)
9 November Round Tables:
How digital mental health tools are defining the employee experience post-pandemic
Why Menopause is everybody's business
Protecting workforce mental wellbeing in unique high pressure environments
10 November: Virtual content delivery in the morning followed by hybrid afternoon themed The Future of Hybrid Working with speakers and round table discussions
Building a financial wellbeing strategy that is fit for purpose
How to win in the war for Talent
11 November: Virtual content delivery in the morning followed by Summit Networking Party
12 November: Post event workshop for key take-aways and follow-up action (open to all attendees)
Sustaining Success with Innerfit (11am – 12:30pm)
Places at our in-person events are very limited. If you are a HR leader from an employer and would like to apply for an invitation for our in-person elements of the summit, please email chris.cummings@sonasevents.com
Platinum Partners:
Event Partners: