Event Navigation
Overview

Speakers

Agenda

Summit Brochure

Partners

Book your tickets
The annual Wellbeing @ Work Summit South Africa takes place 16-18 November 2021.
The three-day virtual festival will be in the South Africa time zone and attracts senior-level HR, Reward, Wellness, Benefit and business leaders from across the region like you, who want to take their wellbeing and mental health strategies to the next level.
The Wellbeing @ Work Summit delivers strategic direction, advice and inspiration from employers and experts from across the world to help you create a more compassionate corporate culture that delivers results. The design and implementation of a holistic wellbeing and mental health programme that delivers healthy outcomes and a more productive organisation is paramount right now.
You can attend our engaging virtual event using our highly intuitive AI enabled matchmaking platform which will allow you to meet and interact with like minded leaders from across South Africa two weeks before the event for world-class networking. Expand your knowledge, gain actionable insights and make connections with HR and Wellbeing experts in your region.
Our highly intuitive AI enabled matchmaking platform creates an atmosphere that encourages conversation, sharing & enables new connections. You'll get access to inspirational keynote speakers, interactive campfire panel discussions and strategic workshops that will challenge corporate direction and thinking and provide you with a blend of actionable insight and positive outcomes, fitting for the new future of work.
Key Reasons to Attend:
An engaging AI enabled matchmaking platform to make invaluable connections & host virtual meetings up to 2 weeks before the three day festival
Learn how multinational organisations are creating workplaces where employees thrive in the new world
Campfire panel discussions informing workplace change & mental health solutions
South African employer case studies providing the secrets to employee wellbeing success
International experts bring best-practise from across the globe
Invaluable networking with business leaders from across South Africa and beyond
More than ever, CHRO's need to be at the forefront of business strategy and organisations that prioritise workplace wellbeing out-perform their competitors – Thriving workplaces are healthier, more profitable and creative so this is an essential must-attend event for those leaders and companies who want to succeed!
Join the conversation before the event on Instagram, Twitter & Linkedin using #wellbeingatwork
Leeanne Cape, Group CEO, Quazar Group
Inspiring people and organisations to change how they think, how they serve and how they create
Michelle Geere, Chief Executive Officer, Adbot
Michelle is the CEO of the recently funded, woman led, black owned business, called Adbot
Akhona Qengqe, Chief People Officer, Yum! Restaurants International
Nearly 20 years corporate experience and six years leading the people strategy at Yum Restaurants International in Africa
Eshana Manichand, Diversity, Equity and Inclusion Lead, Deloitte Africa
Eshana's passion is creating and adding value to society and humanity & she strongly believes in building from grass roots level
Avanthi Maharaj, HR Cluster Head for SSA, Google
Avanthi is an accomplished and seasoned Senior HR Partner with a passion to lead, inspire and develop others
Nonhlanhla Mhlungu, VP Human Resources, Swissport SA

Nonhlanhla has led the Human Resources for Swissport in South Africa for the last four years
Azaria Beukes, Head of People, OfferZen
A registered Organisational Psychologist with an insatiable curiosity about what makes people tick, particularly behaviour at work
Neridha Moodley, Director, Audit and Head of People & Culture, SNG Grant Thornton
A purpose driven individual and passionate about South Africa. Strengths are her passion for people and the ability to interact with others
Eswhin Booysen, Chief Human Resources Officer, In2food
Experienced Human Resources Professional with more than 18 years experience in HR management both in South Africa and internationally
Dr Ashish Mandavia, MBChB BSc, EMEA Commercial Director, Quit Genius
A qualified medical doctor from the UK and holds an additional BSc in Healthcare Management at Imperial College London
Njabulo Sithole, Resilience Coach & CEO, The Resilience Institute of South Africa
Holds a Master's in Executive Global Masters Management from LSE & Master's in Educational Psychology from the University of KwaZulu Natal
Elanie Kruger, Chief People Officer, Tsebo Solutions Group
Results driven Human Resources Generalist with a passion for HCM and Organisational Development
Heidi Kornmuller, Global Head of Talent Management, Coronation Fund Managers
Passionate about positive transformation, strategic people development and improving emotional intelligence in the workplace
Caroline Berns, Head of Diversity & Inclusion & Talent Acquisition Middle East & Africa, Ericsson
Passionate about anything talent related, technology, Africa – and of course Diversity and Inclusion
Refiloe Nyoni, CEO, Mindful Revolution

Refiloe Nyoni is the CEO of Mindful Revolution. She is a qualified mindfulness teacher focusing on corporate wellness and personal mastery.
Tracy Ann Benjamin, Head of Human Resources, Pepkor IT
A seasoned HR expert with extensive experience across Africa & the Middle East. She is passionate about talent & transformation through D&I
Bentolina Nnadi, Head of Talent, Mama Money
Leading the talent function for Mama Money, an ethical fintech organization, with a focus on financial inclusion
Oliver Baxter, Insight Programme Manager, Herman Miller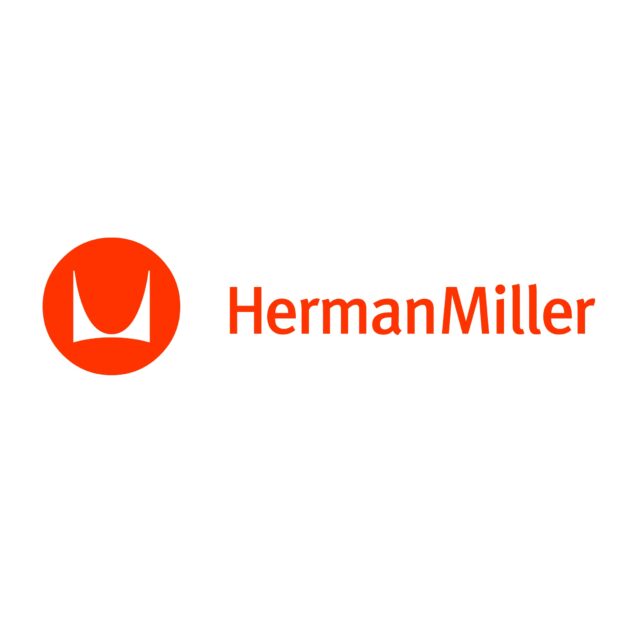 Commissioning workplace related research and then sharing the results with clients and the Workplace and Design community
Sarah Rice, Chief People Officer, Skynamo
Over 20 years in the tech and start-up space – creating them and helping them emerge into the world as successful and purpose-driven product
Bernadine de Winnaar, Chief Human Resources Officer, Beck Family Estates
Developing and implementing HR Strategy across different business entities, talent management & board reporting
Kaylash Naidoo, Vice President, HR, Diversity and Inclusion, AngloGold Ashanti
Experienced Vice President Human Resources with a demonstrated history of working in the mining & metals industry
Megan Grey, Founder, Future Shift
Passionate about supporting organisations to create ecosystems that enable their employees to thrive in the way they live and work
Lynn Roux, Head of Human Resources, Norton Rose Fulbright
Experienced Head of Human Resources with a demonstrated history of working in the professional and legal services industry
Peter Kelly, Senior Psychologist, The Health & Safety Executive & Practitioner Chair European Academy of Occupational Health Psychology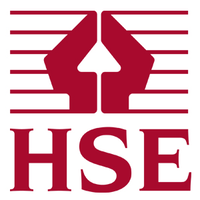 Peter works for the Health and Safety Executive & is an expert on mental health, wellbeing and work related stress
Bailey Kropman, Head of People, TFG Labs
Building high performing, scalable teams and cultures that drive unimaginable growth on an individual and organisational level
Hyacinth Walters-Olsen, CEO & Founder, YUDconsult
A JourneyLIFE Certified Purpose Mentor, member of PWN's Global 100 Mentors, mentor for HerSpace & Diversify & an entrepreneurial facilitator
Chisom Udeze, Founder, Diversify
Chisom is a 3x Founder, Economist, Business Strategist and is a thought leader within Diversity, Equity, Inclusion and Belonging
Chris Cummings, CEO, Sonas Group
Leading the strategic direction and global team for the Wellbeing @ Work Summits & Wellbeing @ Work Hub global community
Platinum Partners: 
Event Partners: