Event Navigation
Overview

Speakers

Agenda

Event Brochure

Sponsors & Partners

Book your Tickets
The fifth annual Middle East Wellbeing @ Work Summit takes place 22-24 February 2021.
The three-day virtual festival attracts senior-level HR, Wellbeing, Benefit and business leaders from across the Middle East like you, who are facing business critical employee wellbeing and mental health challenges and those leaders who want to take their wellbeing and mental health strategies to the next level.
The Wellbeing @ Work Summit delivers strategic direction, advice and inspiration from employers and experts from across the world to help you create a more compassionate corporate culture that delivers results. The design and implementation of a holistic wellbeing and mental health programme that delivers healthy outcomes and a more productive organisation is paramount right now. We will also be presenting results of our extensive Middle East region wide survey on wellbeing and mental fitness in organizations across the region partnership with Cognomie.
You can attend our engaging virtual event using our highly intuitive AI enabled matchmaking platform which will allow you to interact with like minded leaders from across the Middle East time zones two weeks before the event for world-class networking. Expand your knowledge, gain actionable insights and connect with HR and Wellbeing experts in your region.
I just want to say congratulations once again on your Summit. It was a beautiful event!

Head of People Experience, Chalhoub Group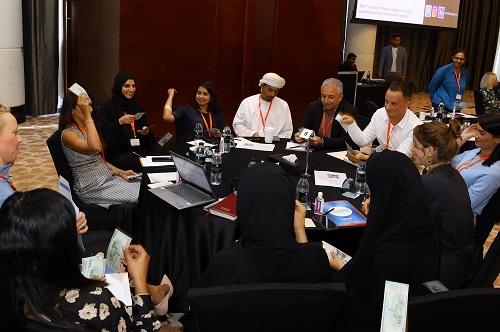 Our highly intuitive AI enabled matchmaking platform creates an atmosphere that encourages conversation, sharing & enables new connections. You'll get access to inspirational keynote speakers, interactive campfire panel discussions and strategic workshops that will challenge corporate thinking and provide you with a blend of actionable insight and positive outcomes, fitting for the new future of work.
Key Reasons to Attend:
An engaging AI enabled matchmaking platform to make invaluable connections & host virtual meetings up to 2 weeks before the three day festival
Learn how multinational organizations are creating workplaces where employees thrive in the new world
Campfire panel discussions informing workplace change & mental health solutions
Middle East based employer case studies providing the secrets to employee wellbeing success
International experts bringing best-practise from across the globe
Invaluable networking with business leaders from across the Middle East
Thank you so very much once again for a marvellous conference!

Regional Director of Training – Middle East & Africa, Kempinski Hotels
More than ever, CHRO's need to be at the forefront of business strategy and organizations that prioritise workplace wellbeing out-perform their competitors. Thriving workplaces are healthier, more profitable and creative so this is an essential must-attend event for those leaders and companies who want to succeed!
Join the conversation before the event on Instagram, Twitter & Linkedin using #wellbeingatwork
Mustafa El Rafey, Senior Vice President of Human Capital, Majid Al Futtaim Retail
30+ years of international multi-industry experience at Mars, Starbucks, QVC, Cognosante and now Majid Al Futtaim Retail
Nida Yousuf, Global Human Resources Director, Daraz (Alibaba Group)
Human Resources Leader with 13+ years of experience at Emirates Airline, BP, K- Electric and now at Daraz (Alibaba Group)
Racan M. Aljehani, Director Human Resources, NEOM
A multi-disciplined executive HR Leader with significant experience and thought leadership in organisational culture and renewal
Ellen Dubois du Bellay, Chief Human Resources Officer, Jumeriah Group
Ellen's goal is to create an employee-driven culture & environment that encourages empowering leadership & strong customer-focused outcomes
Dr. Zerak Saleh, Chief Operating Officer, SABB
Experience in Europe, Asia and the Middle East & recently recognised by Khaleej Times as a member of the Top Banking Powerlist
Peter Baker, CHRO, First Abu Dhabi Bank
Peter is Group CHRO at First Abu Dhabi Bank (FAB) & has the responsibility for driving the Group's people and culture journey
Linn Caldas, Global Belonging Lead Mental Health, Spotify
Linn is responsible for Spotify's mental health philosophy, execution on it's strategy and the global Heart & Soul Ambassador Team
Dr. Mansoor Anwar Habib, Head of Sustainability & Wellbeing, du
Dr. Mansoor Anwar Habib is an ambitious Emirati Physician, Well-being Expert, and Motivational Speaker
Andreea Danila, Founding General Partner, Global Millennial Capital
Award winning entrepreneur, nominated as the top 10 business women in UAE by Global Brands Magazine & Founder of Global Millennial Capital
Dana Bukhammas, Director Human Resources, Zain Bahrain
Dana's focus is on Human Capital Development and creating a culture that empowers employees to perform and excel
Rosana Butron, Global Senior Manager Talent Development, DP World
Rosana leads Global Talent Development at DP World, covering talent located in more than 60 countries across 6 continents
Agnieszka Slomka-Golebiowska, Chairperson, mBank
Agnieszka is a non-executive director & Chairperson of mBank with over 15 years experience of serving on boards of directors
Hayfa Abuzabibah, Group Human Resources Director, Al-Dabbagh Group
Over 22 years as a HR leader specializing in Human Capital, Strategic Workforce Planning & Leadership Development
Kate Hesk, Co-Founder & Global Head of Coaching, Cognomie
Kate leads Cognomie global team & has a wealth of previous experience in global pharmaceutical and healthcare organisations
Sunaina Kohli, ME People Experience, PwC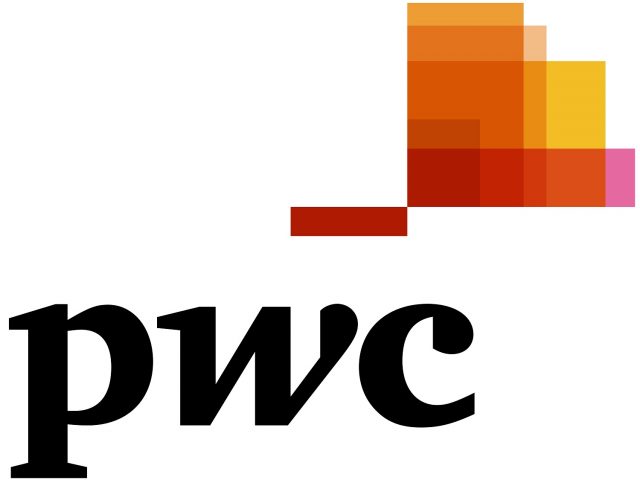 Driving People Experience for the Middle East region; Leading on Wellbeing, Diversity & Inclusion
Damian Brown, Group Head of Talent Acquisition, Chalhoub Group
Responsible for digitizing, simplifying and humanizing the talent acquisition processes whilst also leading D&I for the Group
Dr Nick Taylor, Co-Founder & CEO, Unmind
Experienced Clinical Psychologist with a passion and expertise in digital mental health
Despo Michaelides, Chief HR & Diversity & Inclusion Officer, AXA Insurance Gulf
Accelerating AXA's transformation through differentiated talent models, building a culture of trust and engagement, agility & innovation
Sarah Tabet, Global HR Director ME and D&I Lead for MEA, Schneider Electric
A passionate agile HR professional with many years of well-rounded multinational experience in the HR field across Middle East and Africa
Irada Aghamaliyeva, MENA Diversity, Inclusiveness & Wellbeing Leader, EY
Unveiling the human side of business, increasing a sense of belonging, work-life flexibility, well-being and reducing bias
Scott Armstrong, Editor in Chief, Arabian Business
Scott has more than 30 years of experience as a journalist, editor and strategic communications consultant
Natalie Gleeson, Head of Human Resources, Liwa Trading Enterprises
Natalie is truly passionate about people and enjoys working in environments where she can influence and drive change
Dr Rima Ghose Chowdhury, EVP & Chief Human Resources Officer, Datamatics
As EVP and CHRO, Dr Rima leads Datamatics HR functions globally, with operations in the US, India, Middle East, Europe, and the Philippines
Kanari Kurayim, Partner, Saudi Arabia, Pareto People
A HR professional with over 19yrs of diverse experience across Fortune 500 companies & now leading Pareto People's operation in the Kingdom
Mimi Nicklin, Host, Bestselling Author & Empathetic Leader
Mimi Nicklin is the internationally bestselling author of 'Softening The Edge' and the host of the 'Empathy for Breakfast' breakfast show
Magdolin Boukhary, VP Human Resources, Binzgar Company
Over 17 years experience as a Human Resources Strategic Partner, Coach, Career Advisor, Inspirational Speaker and Mentor
Krishnan Narayanan, Head of Human Resources, Petrotec Group
A senior HR Leader who enjoys transforming organisations and its human capital for multi-cultural organisations across many industries
Oliver Baxter, Insight Programme Manager, Herman Miller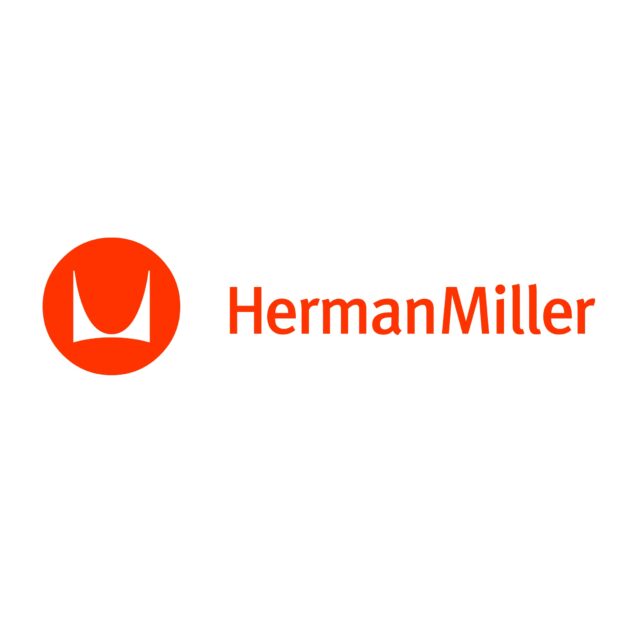 Commissioning workplace related research and then sharing the results with clients and the Workplace and Design community
Funda Kalemci, Global Leader, Diversity & Inclusion, Nielsen
Global leader for diversity and inclusion for worldwide measurement and data analytics company Nielsen IQ
Hassan Jaroudi, Advisory Board Member, Cognomie
An expert in Healthcare & Biotech, Hassan is a transformational leader with over 23 years of progressive pharma/biotech experience
Öykü Kayaalp, Diversity & Youth Programs Professional – Turkey, Vodafone
Leading Diversity & Inclusion agenda for Vodafone Turkey by running local projects as a part of Global Diversity Plan
John Barsoum, Vice President Human Resources Officer, Ghabbour Auto
A proven track record in partnering talent acquisition, employee relations and training, to deliver processes that meet business objectives
Rohit Bassi, Director of Compassion, Chief Learning Officer Middle East
Rohit is a world-leading educator and motivator with compassion at the heart of communication achieving the outcome of greater success.
Chris Cummings, CEO, Sonas Group
Leading the strategic direction and global team for the Wellbeing @ Work Summits & Wellbeing @ Work Hub global community
Platinum Partners:
Event Partners: