Event Navigation
Overview

Speakers

Agenda

Event Brochure

Partners & Supporters

Book your tickets
The fourth annual European Wellbeing @ Work Summit takes place 18-20 May 2021.
The three-day virtual festival will be in Central European time zones and attracts senior-level HR, Reward, Wellness, Benefit and business leaders from across the region like you, who want to take their wellbeing and mental health strategies to a new level.
The Wellbeing @ Work Summit delivers strategic direction, advice and inspiration from employers and experts from across the world to help you create a more compassionate corporate culture that delivers results. The design and implementation of a holistic wellbeing and mental health programme that delivers healthy outcomes and a more productive organisation is paramount right now.
We will be presenting results of the mental fitness across organizations in Europe, split by sector and geography, at the Summit in partnership with Cognomie. You can take part too by completing our mental fitness survey here
We are also delighted to announce that we will be giving away a free copy of Gallup's hot of the press Wellbeing at Work global study to 25 lucky registered attendees. Based on over 100 million global interviews and extensive research into
the key elements of wellbeing, Gallup's latest book, Wellbeing at Work, shows leaders how to address the mental health crisis and improve wellbeing where these efforts have the greatest impact — the workplace.
You can attend The Wellbeing @ Work Summit using our highly intuitive AI enabled matchmaking platform which will allow you to meet and interact with like minded leaders from Europe's time zones two weeks before the event for world-class networking. Expand your knowledge, gain actionable insights and make connections with HR and Wellbeing experts in your region.
I really enjoyed the summit! Very impressed and I found the topics very relevant. Thank you!

Talent Development Lead EMEA, Palo Alto Networks
Our highly intuitive AI enabled matchmaking platform creates an atmosphere that encourages conversation, sharing & enables new connections. You'll get access to inspirational keynote speakers, interactive campfire panel discussions and strategic workshops that will challenge corporate direction and thinking and provide you with a blend of actionable insight and positive outcomes, fitting for the new future of work.
Key Reasons to Attend:
An engaging AI enabled matchmaking platform to make invaluable connections & host virtual meetings up to 2 weeks before the three day festival
Learn how multinational organisations are creating workplaces where employees thrive in the new world
Campfire panel discussions informing workplace change & mental health solutions
European employer case studies providing the secrets to employee wellbeing success
International experts bring best-practise from across the globe
Invaluable networking with business leaders from across Europe
A wonderful virtual platform, elite networking and an enjoyable professional experience!

2020 Sponsor
More than ever, CHRO's need to be at the forefront of business strategy and organisations that prioritise workplace wellbeing out-perform their competitors – Thriving workplaces are healthier, more profitable and creative so this is an essential must-attend event for those leaders and companies who want to succeed!
Join the conversation before the event on Instagram, Twitter & Linkedin using #wellbeingatwork
Mohsin Siddiqui, Global Head of Organizational Effectiveness, ING
People strategist with experience in HR & strategy initiatives at blue-chip multinationals across Africa, Asia, Europe & Middle East
Dr Ricardo Baptista Leite, Member of the Portuguese National Parliament and Head of Public Health
Ricardo Baptista Leite is a member of the Portuguese National Parliament, & National Spokesperson for Health of the Social Democratic Party
Aneel Chima, PhD, Founding Director, Stanford Flourishing Project at Stanford University
Aneel directs the Division of Health and Human Performance and founding director of the Stanford Flourishing Project at Stanford University
Elisabeth Denison, Chief People Officer, Deloitte
Responsible for the development and implementation of Deloitte's People Strategy & Chair of the Board of Deloitte University in EMEA
Bettina Dietsche, Chief Operating & People Officer – Global Corporate & Specialty, Allianz
Over 20 years international experience managing business and sales divisions in the financial services, insurance & IT industries.
Dr. Laura Marsi, Head of HR Strategy & Transformation, Allianz SE
Leads HR Strategy & Transformation which includes projects like Strategic Workforce Planning and the New Work Model for Allianz
Guy Britt, Global Head of Co-worker Communication, IKEA
Guy leads the global internal communications function to support and enhance the internal communication and engagement network
Matt Coulson, Chief Executive Officer, Chiswick Park Enjoy-Work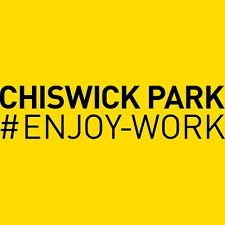 Responsible to lead & develop the business strategy for the 1.8 million sq ft office development in Chiswick, UK
Etienne E. Forbes, Head of Talent, Waldom Electronics EMEA

U.S. Navy Veteran, current graduate student, a proven, tested leader with a strong, passionate focus on education, diversity, and inclusion
Giuseppe Stigliano, Chief Executive Officer & Adjunct Professor of Retail Marketing Innovation, Wunderman Thompson Italy
20 years international experience in marketing & communication services. Enjoys mentoring young entrepreneurs.
Carl Clarke, People & Property Director, Vodafone Czech Republic
An experienced Human Resources Director with a demonstrated history of working in the energy, power and telecommunications sectors
Neslihan Yalcin, Chief Human Resources Officer, Petrol Ofisi
25+ years track record of hands-on experience in HR Transformation, Delivery, Account Management for National and Global companies.
Sarah Mifsud, Chief People Officer, GO plc
Experienced HR professional with a demonstrated history of working in the telecommunications and hospitality industry
Dr Stephanie Fitzgerald, Senior Business Partner – Mental Health, Rolls-Royce
Chartered Clinical Psychologist, keynote speaker, published author and responsible for the Global Mental Health strategy at Rolls Royce
Mahamud Osman, Head of Diversity & Inclusion, Nordic Entertainment Group
An educational background in psychology and innovation, Mahamud strives for new ways to get myself and others to reach their full potential
Claire de Carteret, Regional Director EMEA, Gallup

Responsible for Gallup's learning and business solutions across EMEA where she relocated in June 2020 from Australia
Victoria Bacon, Global Talent & Culture Manager, SilverRail
Victoria is passionate about challenging the corporate world of work and transforming it with progressive thinking in ever-changing times
Daniela Rogosic, CEO Communications Leader, IKEA
Daniela leads on CEO internal and external communications. IKEA (Ingka Group) has over 170,000 employees in 31 countries.
Kate Hesk, Co-Founder & Global Head of Coaching, Cognomie
Kate leads Cognomie global team & has a wealth of previous experience in global pharmaceutical and healthcare organisations
Dr Sally Hemming, ER Director (EMEA), JLL
Senior HR and talent lead with significant ER, disability casework and workplace wellbeing technical experience.
Ali Khan, Co-founder and COO, SHAPE
Two decades of experience in healthcare, Ali has delivered transformative health ventures.
Hyacinth Walters-Olsen, CEO & Founder, YUDconsult
A JourneyLIFE Certified Purpose Mentor, member of PWN's Global 100 Mentors, mentor for HerSpace & Diversify & an entrepreneurial facilitator
Astrid Sundberg, Chief Human Resources Officer, Shortcut AS
Specialising in Talent Management + Workplace Culture. Passionate about diversity, equality + inclusivity, and the employee experience
Bertie van Wyk Insight Programme Manager, Herman Miller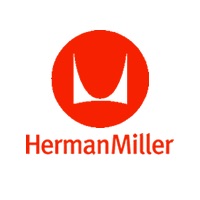 Bertie is a critical thinking Workplace Specialist with a quick grasp of emerging trends and changing business processes
Tytti Lönnqvist, HR Director, Fiskars Group
20 years experience as an HR leader specialising in retention, wellbeing, competence development, change management and leadership.
30+ years of experience in wellbeing. John has led several organisations to market leader status in Australia.
Marta Raimondi, Chief Human Resources Officer, Casavo
HR professional with HR Management experience with companies including Casavo and Vodafone
Jeri Doris, Chief People Officer, Delivery Hero
Jeri is responsible for all things that impact the employee experience at Delivery Hero. Previously she was Head of HR at Rakuten USA.
Dr Nikoletta Tamas, Chief People Officer, DCMN
Believes in aligning business strategy, company values and the individual purpose of team members to help companies thrive over the long run
Kirsty Leivers, Global Head of Culture, Inclusion and Diversity, AXA
Kirsty has over 20 years experience in the insurance industry and is an expert in the field of Culture, Inclusion and Diversity.
Jonathan Garner, Founder, Mind over Tech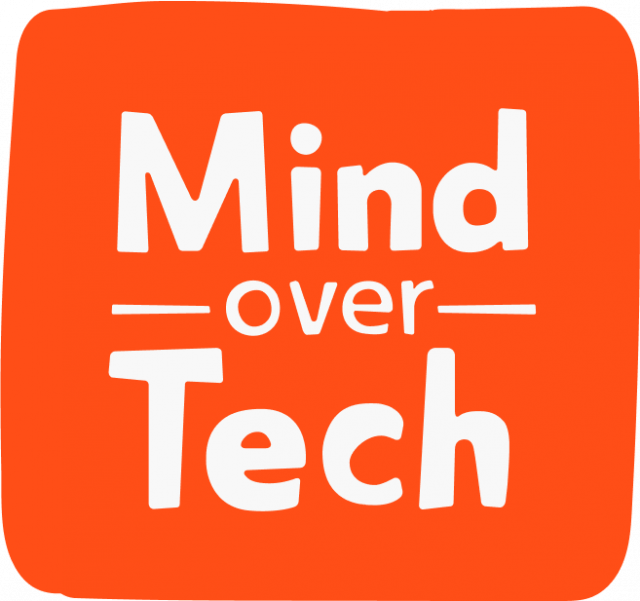 Wellbeing & productivity company helping you transform from a distracted end-user to an intentional human who makes technology work for them
Eric Way, Global Head of Inclusion, Diversity & CSR, Schindler Group
Eric has been Global Head of Inclusion, Diversity and CSR for since January 2020 where he is embedding a global I&D infrastructure
Jaana Rask, Sr. Director, People & Organization, Novo Nordisk
Passionate about making an impact on people, Jaana has been committed to improving well-being, engagement and performance for over 20 years.
Tayyaba Jordan, International Health & Wellness Coach & Speaker
International Health Coach who works with professional men, women & organizations with anxiety, stress, health and mental health issues
Fernanda Martinez, Director of Wellbeing & Productivity, Bessern
Passionate about creating a community culture that allows for two-way communication between employees and senior leadership
Karolina Hajdukiewicz, Chief People Officer, expondo
20 years experience within both global corporations and regional companies, specialising in implementing employee development initiative.
Ben Towers, Award-Winning Young Tech Entrepreneur, Mental Health Advocate & International Speaker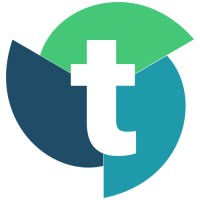 One of the most influential entrepreneurs on the planet whilst still only being 22 years old. Ben starting his first business at aged 11
Laura Moreno Salinas, Chief People Officer, Zattoo
Laura brings over 10 years experience in People & HR topics which she acquired in international hotel chains as well as tech companies.
Dr Els van der Helm, Founder, Shleep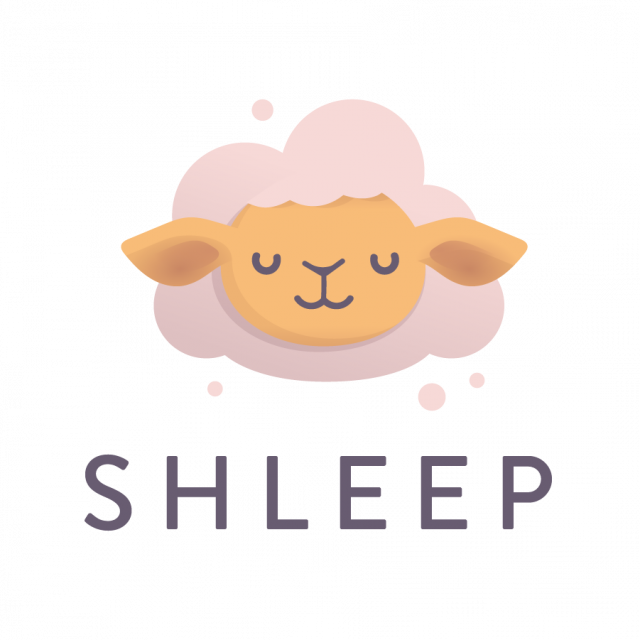 Els is a sleep expert, ex-McKinsey consultant and founder of Shleep
Yiannis Koutrakis, Senior HR Executive
Yiannis has more than 25 years experience in the field of Human Resources with companies including DHL, Adecco, Coca-Cola, Microsoft & IBM
Chris Cummings, CEO, Sonas Group
Leading the strategic direction and global team for the Wellbeing @ Work Summits & Wellbeing @ Work Hub global community
All times are Central European Time (CET)
Platinum Partners
Event Partners