Event Navigation
Overview

Speakers

Agenda

Event Brochure

Partners & Supporters

Book your Tickets
The second annual Asia Wellbeing @ Work Summit takes place 27-29 April 2021.
The three-day virtual festival will cover all time zones across Asia and attracts senior-level HR, Reward, Wellness, Benefit and business leaders from across the region like you, who are facing business critical employee wellbeing and mental health challenges and those leaders who want to take their wellbeing and mental health strategies to the next level.
The Wellbeing @ Work Summit delivers strategic direction, advice and inspiration from employers and experts from across the world to help you create a more compassionate corporate culture that delivers results. The design and implementation of a holistic wellbeing and mental health programme that delivers healthy outcomes and a more productive organisation is paramount right now.
You can attend our engaging virtual event using our highly intuitive AI enabled matchmaking platform which will allow you to meet and interact with like minded leaders from across Asia's time zones two weeks before the event for world-class networking. Expand your knowledge, gain actionable insights and make connections with HR and Wellbeing experts in your region.
I think that this is probably the best event that I have ever attended. The quality of speakers was exceptional and most remarkably it was consistently good across the day. I have come away with so many ideas to get working on that I am spoilt for choice.

Strategic Programme Manager, WHSmith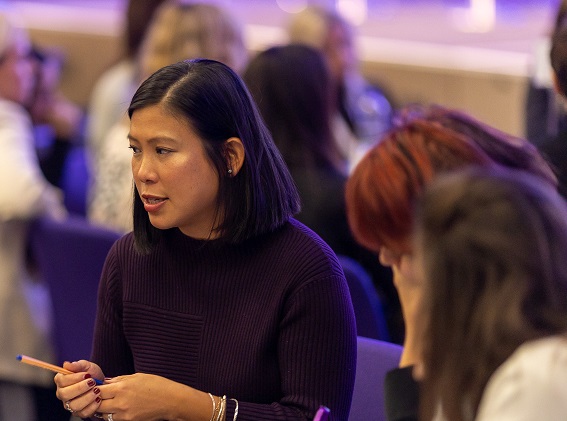 Our highly intuitive AI enabled matchmaking platform creates an atmosphere that encourages conversation, sharing & enables new connections. You'll get access to inspirational keynote speakers, interactive campfire panel discussions and strategic workshops that will challenge corporate direction and thinking and provide you with a blend of actionable insight and positive outcomes, fitting for the new future of work.
Key Reasons to Attend:
An engaging AI enabled matchmaking platform to make invaluable connections & host virtual meetings up to 2 weeks before the three day festival
Learn how multinational organizations are creating workplaces where employees thrive in the new world
Campfire panel discussions informing workplace change & mental health solutions
US based employer case studies providing the secrets to employee wellbeing success
International experts bring best-practise from across the globe
Invaluable networking with business leaders from across North America
Congratulations on the Summit! The platform was great to navigate and it was really a pleasure to be involved

Professional Development Manager, The Law Society of Singapore
More than ever, CHRO's need to be at the forefront of business strategy and organizations that prioritise workplace wellbeing out-perform their competitors – Thriving workplaces are healthier, more profitable and creative so this is an essential must-attend event for those leaders and companies who want to succeed!
Join the conversation before the event on Instagram, Twitter & Linkedin using #wellbeingatwork
Sammi Cho, Asia Pacific Chief Administrative Officer, Hong Kong Chief Executive, BNY Mellon and City Mental Health Alliance HK Board Member
Sammi is also active in Employee Engagement, Diversity & Inclusion initiatives and is a strong advocate for LGBT+ rights
Jeffery Tan, Group General Counsel; Chief Sustainability Officer; Director, Legal & Corporate Affairs & Company Secretary, Jardine Cycle & Carriage
Jeffrey is also the Chief Executive Officer and Company Secretary of Jardines MINDSET, a registered charity of Jardine Cycle & Carriage
Julia Leung, Deputy Chief Executive Officer and Executive Director, Intermediaries, Securities and Futures Commission
Julia is Deputy Chief Executive Officer at Securities and Futures Commission and is based in Hong Kong
Peter Picton-Phillipps, Partner, Market Leader Financial Services Hong Kong, Sponsor of Mental Wellness, Ernst & Young Hong Kong
Peter is a strong advocate for mental health, and recently, he has been leading EYHK's developing mental wellness initiative
Asma Shaikh, CHRO, National Bank of Pakistan
28 years of experience, with 23 years of rich HR experience in Banking, Pharmaceutical, Petroleum, Healthcare, E-Commerce and Logistics
Gregory Roath, Former Managing Director, Country Manager Singapore & Head of Client Management APAC, BNY Mellon
22 years working for BNY Mellon in New York, London, Hong Kong and Singapore
Eleanor Lennie, Regional Head of HR, Macquarie Group
Eleanor has been based in Hong Kong for 9 years and is also a member of the Asia Management Committee and Asia D&I Committee at Macquarie
Theresa Hudzinski, Head of Workforce Integration, Disney Shanghai Resort
Over 27 years global experience and committed to finding solutions that balance business and employee needs.
Valerie Wu, Partner, Pinsent Masons
Valerie advises families & individuals as well as the services providers to such families and individuals, in terms of tax
Anjali Rao, Head of HR, Sr. Director HR, Intel India
Anjali has been with Intel India for close to 16 years and she leads HR support for all employees in Intel India
Karl Woon, Executive Director, Benefit, Wellness and Rewards, Goldman Sachs
Regional head of Benefits in Asia Pacific, overseeing the development & delivery of the employee benefits program in Goldman Sachs
Mukta Arya, Head of Human Resources, Asia Pacific, Société Générale
Mukta is genuinely passionate about the HR profession and driven by the potential to help others succeed
Alisha Fernando, Head of Diversity and Inclusion (APAC), Bloomberg
Award winning, experienced Diversity and Inclusion leader based in Hong Kong who focuses on strategy development & delivery
Padma Thiruvengadam, CHRO, Takeda
Senior Executive with proven track record in developing and implementing leading edge business and people strategy solutions
Audrey Ricard, Group Head Talent and Leadership, Prudential and Eastspring Investments
A seasoned HR leader and coach, with 20+ years of experience, in Europe & in Asia, working in FMCG, Pharmaceutical and Insurance sectors
Saurabh Jain, Head of HR, Asia Pacific, ABN AMRO Bank N.V
A passion for driving world class people practices. Well diversified experience across Asia Pacific, Middle East and Africa
CY Chan, Co-Owner & Chief Talent & Purpose Officer, Hong Kong Broadband Network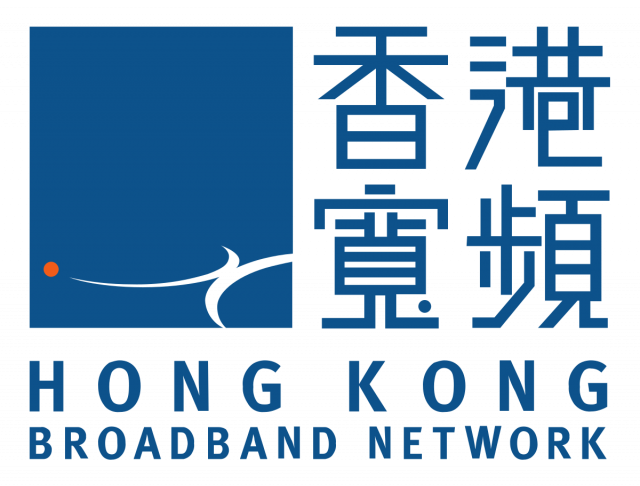 A firm belief that our core purpose and profit could blend in perfectly to create significant values to Hong Kong
Tony Liu, Human Resources Director, Greater China, Samsung Electronics
Currently HR Director of Greater China area (21000+employees), in charge functions of HR SSC/Talent Acquisition and D&I
Dr. Rosalie Rivera, Country Health Manager, Shell Companies in the Phillippines
20 years+ at Shell and passionate and committed to enabling people to live healthy lifestyle, physically, mentally and socially
Lim Lei Theng, Partner, Allen & Gledhill
With 28+ years experience, Lei Theng is Head of the Firm's Knowledge Management Department and Co-Head of the Pro Bono programme
Adrian Warr, Managing Director – Hong Kong, Edelman
A communications specialist and Managing Director for Edelman in Hong Kong
Melissa Soh, Regional Head of Diversity and Inclusion Asia, Standard Chartered Bank
Over a decade of D&I & wellbeing experience in external consulting and in-house roles across financial services, engineering and tech
Rebecca Lai, Partner, Global Employer Services, Deloitte China
Rebecca is a Partner, Global Employer Services at Deloitte China and has lived and worked in Beijing and Shanghai for over 18 years
Dr Paul Englert, Registered Psychologist and Managing Director, OPRA Psychology Group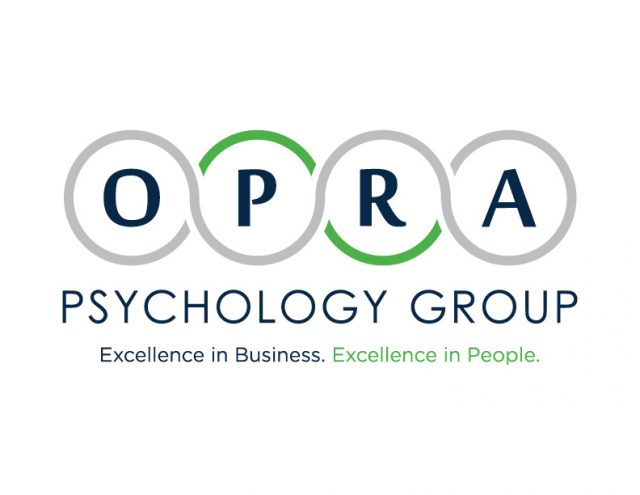 Paul is the founder and Director of OPRA, and has over 20 years of experience in I/O psychology, applying his expertise both as a practition
Zach Hotchkiss, Country Manager, Unmind
As Country Manager of Unmind, Zach Hotchkiss is responsible for the commercial growth and client success throughout APAC
Karine Scelles, Executive Human Resources Director, Asia Pacific, OTIS Elevator Co.
Karine loves business and she cares about people. Because "people are not resources: they have resources"
Priyanka Anand, Vice President & Head of HR, South East Asia, Oceania & India, Ericsson
Priyanka has the responsibility of leading HR strategy across many countries in the APAC region
Jordan Tan, Co-Managing Partner, Audent Chambers
Jordan has been ranked as a "Next Generation Lawyer" and "Rising Star" in Legal500 (2019 and 2020 editions)
Holly McGhee, Diversity and Inclusiveness Leader, Asia-Pacific, EY
Holly is a D&I professional with global experience, dedicated to unveiling the human side of business
Nikki Davies, Group Diversity and Inclusion Director, Prudential
Nikki is a HR professional with experience in recruitment, talent management, development, diversity, inclusion and belonging
Janet Ledger, COO, Community Business
A member of the Executive Leadership team, Janet contributes to the overall strategic direction and sustainability of Community Business
Serene Wong, Head of Human Resources, AMERA, Essilor Group
Leading all HR functions across the Asia Pacific, Middle East, Russia, Africa geographical scope
Raatha Ganesh, Disruptor in Chief, Resilio
Dynamic facilitator & executive coach who specialises in storytelling & creative learning methods to foster learning and behavioural change
Paul Seah, Senior Partner, Tan Kok Quan Partnership
The recipient of Asialaw Asia-Pacific Dispute Resolution Awards' Disputes Star of the Year 2017 award and numerous other awards
Victoria Bethlehem, Chief People Officer, AAQUA
Victoria is the global Chief People Officer and General Manager for the Singapore operations of AAQUA, a digital tech start-up
Angie Sung, Head of Human Resources, Hong Kong & Macau, Hilti Asia
All rounded HR leader with experience working in multi-national organisations. Expertise in Organization & Leadership Development
Clay Johnson, Head of Human Resources Asia Pacific, SWIFT
Strategic international HR professional with nearly 20 years of comprehensive human resources experience
Jenny Pong, Director Human Resources, Gammon Construction
Jenny has more than 20 years of HR experience gained from various industries including management consulting, airline and financial services
Anne Isabelle Sam, Head of Human Resources, APAC, SIG Combibloc
In charge of HR for SIG Combibloc in the APAC region, which includes over 2,000 employees in 10 countries
Ingo Laubender, Head of People – APAC, foodpanda
Ingo leads the foodpanda team as its Head of People, overseeing its people operations teams and practices across the Asia Pacific region
Chibs is a stress and burnout specialist and accredited mindfulness-based stress reduction (MBSR) facilitator who works with Calm
Joanna Chin, Principal, M4W
Joanna is a passionate advocate for diversity and inclusion & in 2017, she was named by TWF as a "woman to watch"
Stephen Altair, Co-Founder, The Conscious Accelerator
Author, teacher, healer, mystic, liberation practitioner, Vedic astrologer, counsellor
Lawrence Mitchell, Founder, Raw Energy & VP APAC, Sonas Events
Driven by a genuine desire to help leaders develop the strategies required to collaborate, innovate & create a high performance culture
Chris Cummings, CEO, Sonas Group
Leading the strategic direction and global team for the Wellbeing @ Work Summits & Wellbeing @ Work Hub global community
All times are Singapore Standard Time
Platinum Partners
Event Partners