Event Navigation
Overview

Speakers

Agenda

Summit Brochure

Partners

BOOK YOUR TICKETS
We're so excited! The fourth annual ANZ Wellbeing @ Work Summit is taking place 19-21 October 2021 and our theme this year is Establishing Wellbeing as a Strategic Priority.
A three-day virtual experience that will bring together and share insights, experience and wisdom with senior HR, Reward, Wellbeing, Benefit and Business leaders who are driving the wellbeing agenda in their organisations.
All of the Wellbeing @ Work Summits are focused on making wellbeing and mental health a strategic priority, and to deliver insights, guidance and access from leading employers and experts from across Australia, New Zealand and the world.
Thank you all for an amazing, insightful experience packed with interesting, relevant and thought provoking information. I loved the online platform, the chance to connect, the music and the energy of the online experience, very professional with great speakers!

Global L&D Director, Jurlique
If you're seeking to:
Find out what other leading organisations are doing
Enhance your leadership and management capabilities to have more vulnerable conversations
Build a more resilient team and organisation
Create a truly hybrid organisation where employees flourish and feel connected
Track and measure the holistic impact of your wellbeing initiatives
Engage employees to use the many tools you have in place
Then join us via the magic of virtual using our AI-enabled platform.
You will hear and learn from the world's leading practitioners and employers, connect with like-minded leaders, and most importantly, gain the insights to help you take action with confidence and elevate the role of wellbeing to benefit employees, communities and the business.
Three Reasons to Join Us:
Be inspired by world-class content & expertise from across the world so you can be best in class.
Connect & network with like-minded employers virtually
Leave the summit with an customised toolbox of ideas and strategies to take forward in your organisation 
Over the last 18 months, awareness of the importance of proactively prioritising workplace wellbeing has grown from Auckland to Glasgow.
Now more than ever, people leaders have a significant opportunity to leverage and champion the wellbeing toolkit to create more sustainable cultures that thrive through adversity and emerge stronger and more mentally resilient on the other side. We look forward to welcoming you!
For further information, please contact Lawrence.Mitchell@sonasevents.com
Join the conversation before the event on Instagram, Twitter & Linkedin using #wellbeingatwork
Steven Worrall, Managing Director, Microsoft Australia and New Zealand
Steven is responsible for Microsoft's overall business in ANZ and is the founding Chair of Corporate Mental Health Alliance in Australia
Michelle Sharp, Chief Executive Officer, UNICEF New Zealand
Driven by business excellence and social change with a strong background in digital innovation and transformational leadership.
Jeffrey Pfeffer, International best selling author & Professor of Organizational Behavior, Stanford University
International best-selling author of 15 books including Dying for a Paycheck & Professor of Organizational Behavior at Stanford University
John King, Global expert on Culture, Leadership, MicroStrategy & High Performance
New York Times #1 best selling author of Tribal Leadership, international keynote speaker & Founder of Empty Your Cup
Nikki Dines, Chief People Officer, Air New Zealand
Prior to her 8 years with Air New Zealand, Nikki was an employment laywer in the UK and New Zealand for over 15 years
Jo Keiko Terasawa, Head of Inclusion and Equity Program, APAC Employee Engagement, Google
Jo has been at Google for a decade and is an experienced Employee Engagement Partner in diversity strategy building.
Dr Kim Hamrosi, Executive Director, Corporate Mental Health Alliance Australia (CMHAA)
Responsible for leading the Australian chapter of CMHAA, focused on the 3 key pillars that supports thriving and mentally healthy workplaces
Pierre De Villiers, General Manager, People Centre of Expertise, Allianz Australia
Pierre is passionate about enabling people to be the best possible versions of themselves across the businesses he works in.
Sophie Scott, National Medical Reporter, ABC
A highly sought after speaker & writer on burnout prevention, recovery & managing your mindset and mental health using neuroscience
Nora Chlap, BD Director, Herbert Smith Freehills
Nora works with lawyers and their clients on issues relating to their mental wellbeing and resilience
Julie Carroll, Chief Human Resources Officer, AsPac, Serco
Prior to joining Serco, Julie served as Director, Talent and Advisory Solutions at Deloitte.
Angela Howard, Vice President, Asia-Pacific People Team, Carnival Australia
Over 20 years HR experience with some of the best known employers in Leisure, Tourism, Hospitality, Telecommunications and Retail.
Steve Griffith, CEO, Griffith Consulting
Bringing the latest research and thinking on how to create positive-thinking, solution-minded people
Jane Hollman, Chief People & Culture Officer, Australian Red Cross
Jane is an accomplished Senior Human Resources Executive with over 20 years experience in various industries.
Kamal Sarma, Co-Founder at Rezilium & Chair of Conversations at R U OK?
From monk to venture capitalist & keynote speaker, Kamal Sarma has transformed leaders and teams globally over the last 20 years
Nicole Reid, Chief People Officer, Xero
20 years' experience in HR strategy development + execution, delivering organisational people solutions and transformational change programs
Holly Barnes, Chief Human Resources Officer, Vix Technology
15 years' experience in a variety of strategic, operational, generalist and specialist roles in a number of industries.
Laura Jones, Head of People & Culture, dnata
Leads People, Culture, Safety, Wellbeing and Internal Communications at dnata. An experienced HR Professional with an impressive portfolio.
Sue Langley, CEO & Founder, Langley Group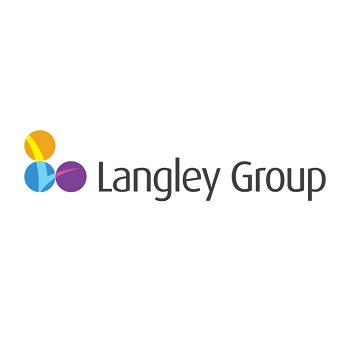 Global keynote speaker, Master Trainer, Researcher and expert in Neuroscience, Emotional Intelligence and Positive Psychology
Monica Ayers, Chief People Officer, New Zealand Post
Monica leads the People team, covering employment relations, remuneration, talent, organisational development, and safety and wellbeing.
Simone Shugg, Chief People & Culture Officer, Nearmap
Simone brings over 20 years of people leadership across multiple industries and scale of businesses.
Rebecca McKaskell, Chief People Officer, Invenco
Over 15 years HR experience with a strong interest in building workplace cultures enabling employees to thrive.
Isa Notermans, Global Head of People & Culture, Linktree
17+ years working in the people and culture space for companies including Pandora Music, Google Australia and Spotify.
Rose Zaffino, Clinical Director, APAC, LifeWorks
Rose has over twenty years experience assisting organisations and individuals in achieving their personal and professional goals
Kellie Egan, Chief People Officer, Marketplacer
Kellie has over 20 years of experience in HR, with most of her experience in high-growth technology companies.
Darren Smith, Managing Director, Financial Advice Matters Group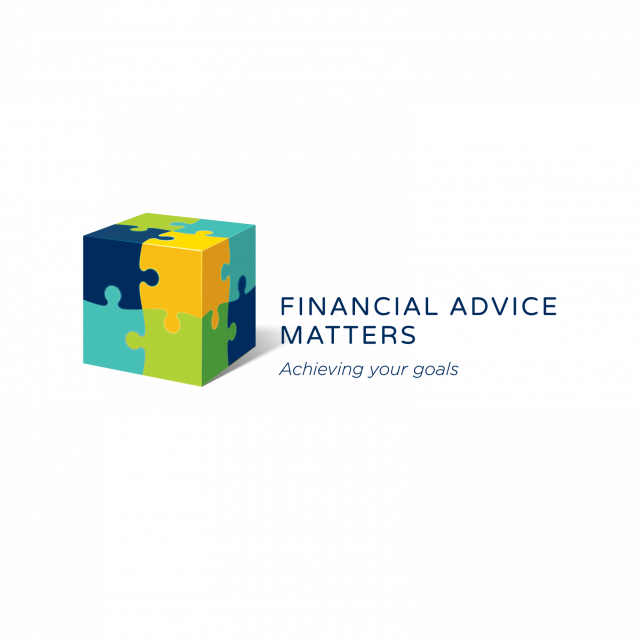 Darren has over 30 years experience in the financial services industry working both domestically and overseas
Jane Hutcheon, Creator, Jane Hutcheon Communicates
Jane created the ABCTV interview show One Plus One conducting 500 in-depth interviews with celebrities and lesser-known heroes from 2010-19
Natalie Britt, People & Culture Director, ANZ, Hays
Natalie's extensive experience spans the defence, aviation, hospitality, media & telecommunications, logistics and government sectors.
Amie Wallis, Head of People & Culture, Australian Olympic Committee
Amie is a Human Resources and Transformation expert with over 19 years experience in a variety of industries.
Zach Hotchkiss, Country Manager, Unmind
As Country Manager of Unmind, Zach Hotchkiss is responsible for the commercial growth and client success throughout APAC
Linda Ray, Founder and Chief Executive Officer, NeuroCapability
Linda is on a mission to change the world one brain at a time & is also the Co-Founder of the Institute of Organisational Neuroscience
Kim Serafini, CEO, PositivePrime
Kim is the inventor of Lithos Therapy, a bestselling author, world-class keynote speaker, executive coach, business advisor & investor
Dr. Georgi Toma, Founder & CEO, Heart & Brain Works
Creator of the Heart & Brain Wellbeing Protocol™. Passionate about helping leaders create balanced and productive teams
Lorraine Salloum, People, Performance & Culture Executive (CHRO), Achieve Australia
Lorraine is a passionate, outcomes focused senior executive who thrives on leading organisational change and securing results.
Craig Johns, CEO, Speakers Institute
10 times National Sport Champion, International Sport Coach and CEO turned High Performance Leadership Expert and International Speaker.
Dianne McCabe, Change & Resilience Coach & Facilitator, Speakers Institute
Dianne is a Change & Resilience Coach, Consultant, Facilitator & Speaker with 20+ years experience in technology and organisational change
Steph Sands, Head of Diversity & Inclusion, Capgemini
Accomplished Diversity & Inclusion, Digital Transformation & people leader with a background in achieving strategic outcomes for companies
Erica Nelson, Head of Leadership Development, Sydney Children's Hospitals Foundation
As a registered psychologist, Erica has experience working in organisational development across the private, government and not-for-profit
Chibs is a stress and burnout specialist and accredited mindfulness-based stress reduction (MBSR) facilitator who works with Calm
Sean Hall is a TEDx speaker, mental health advocate and CEO of human performance consultancy Energx.
Samantha Payne, Co-Founder & CEO, The Pink Elephants Support Network
Sam is an empathetic, engaging and knowledgeable public speaker who is an impactful advocate for those experiencing early pregnancy loss.
Luke Cook, Founder & Host, Cuppa of Life
Founder and host of Cuppa Of Life, a solution for businesses around topics like mental health, wellness, leadership, D&I and mindset
Margaret Stolmack, Partner – APAC, Cognomie
A pioneer in the executive coaching and wellbeing space who has written and published extensively in both fields
Demian Coorey, Master Facilitator & Professional Speaker, Speakers Institute
Award winning Physicist with a Master's degree in finance who worked in marketing for IBM Australia and Arthur Young.
Dr Suzy Green, Founder & CEO, The Positivity Institute
Clinical & Coaching Psychologist (MAPS) and a leader in the complementary fields of Coaching Psychology & Positive Psychology.
Oscar Trimboli, Head of Coaching Faculty, The Marketing Academy Australia
Deep listening expert, author and podcaster
Josh Marsden, Founder, Active & Thriving
A result focussed, qualified & an innovative professional with extensive experience in leading Mental Health and Wellbeing initiatives
Giovanni Dienstmann, Meditation Teacher | Best-Selling Author | Self-Discipline Coach, Live and Dare
Successfully coaching people to overcome distractions, procrastination, self-doubt, fear, and other forms of self-sabotage since 2014
Jessica Kiely, Senior Communications & Wellbeing Facilitator, Speakers Institute
Skilled Speaker & Facilitator with 20+ years experience training global leaders in corporate, universities & every level of government.
Rhonda Brighton-Hall, CE, Making Work Absolutely Human
CEO & Co-Founder of mwah. | Determined Optimist, Human Being, HR Aficionado
30+ years of experience in wellbeing. John has led several organisations to market leader status in Australia.
Simon Borg Olivier, Co-Director, YogaSynergy
Restore natural posture, movement & breathing through exercise-based physiotherapy. Traditional eastern wisdom with western medical science.
Nick Hudson, CEO & Founder, The Push-Up Challenge
Nick has led the event to engage 250,000 participants and raise over $16 million for mental health in Australia
Lawrence Mitchell, Founder, Raw Energy & VP APAC, Sonas Events
Driven by a genuine desire to help leaders develop the strategies required to collaborate, innovate & create a high performance culture
Chris Cummings, CEO, Sonas Group
Leading the strategic direction and global team for the Wellbeing @ Work Summits & Wellbeing @ Work Hub global community
Platinum Partners:
Event Partners