The third annual Wellbeing @ Work Summit, focusing on Australia and New Zealand, takes place virtually on 22 September 2020.
The Summit is a senior-level event for HR, Wellbeing, Benefit & Business Leaders to discover how to create compassionate cultures, design and implement holistic wellbeing & mental health programmes and deliver healthier outcomes & more productive organisations. Providing a unique and engaging attendee experience with our highly intuitive AI enabled matchmaking platform, The Wellbeing @ Work Summit will inspire you, inform you and allow you to interact with like-minded leaders from across the APAC region – All for just AUS$ 99 per person (for a limited time). All attendees will gain access to our platform three weeks before the event for world-class networking and connections.
The stand-out for me was having CEO's & CFO's actually attending the event. To have that level of buy-in speaks volumes for the event

Head of Health, Safety & Wellbeing, Serco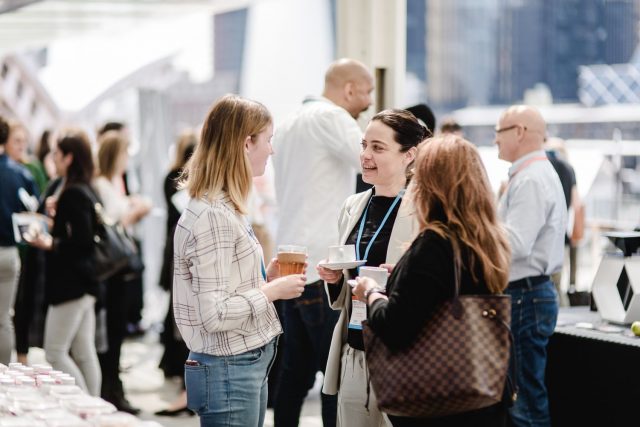 Now, more than ever, responsible business is at the top of the corporate agenda and the wellbeing & mental health of our employee population is business critical. The Wellbeing @ Work Summit will deliver strategic direction for leaders in a unique atmosphere that encourages conversation, sharing and enabling new connections.
Inspirational Keynote Speakers, Interactive Campfire Panel Discussions & Strategic Workshops will challenge corporate direction and thinking to provide a unique blend of actionable insight and positive outcomes fitting for the new future of work.
Key Reasons to Attend:
An engaging AI enabled matchmaking platform to make invaluable connections & host virtual meetings
Learn how multinational organisations are creating workplaces where employees thrive 
Campfire panel discussions informing workplace change & mental health solutions
Employer case studies providing the secrets to employee wellbeing success
International experts bring best-practise from across the globe
Invaluable networking with business leaders 
The day was exceptional and I made 15 pages of notes. Some of which were kernels I will develop with the team. Thank you!

Workforce Training Manager, Woolworths
More than ever, CHRO's need to be at the forefront of business strategy and organizations that prioritise workplace wellbeing out-perform their competitors – Thriving workplaces are healthier, more profitable and creative so this is an essential must-attend event for those leaders and companies who want to succeed!
Join the conversation before the event on Instagram, Twitter & Linkedin using #wellbeingatwork